The paintings - around 1,400 in total - are worth nearly £1bn, and include lost gems by Picasso and Matisse.
But while art historians knew of the existence of these, the Chagall and Dix paintings have caused "an incredible feeling of joy".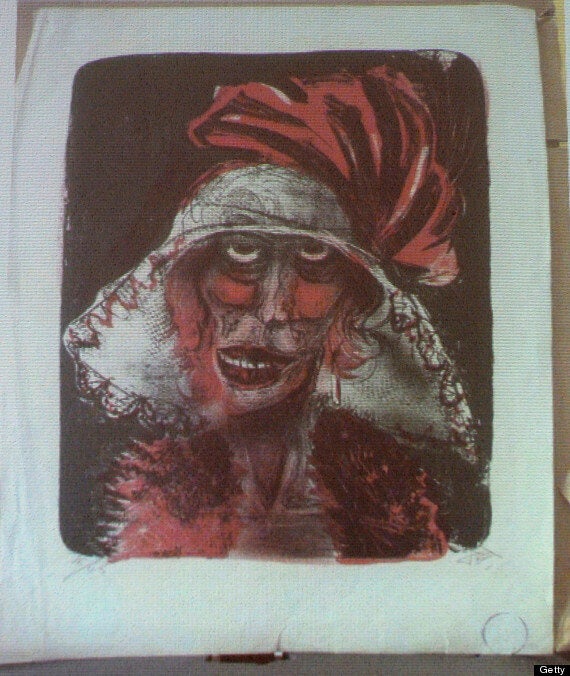 One of the works by Otto Dix
Meike Hoffmann, of the Free University of Berlin held a press conference to announce the findings.
The Chagall is an allegorical scene dating from the 1920s and the Dix piece is a self-portrait thought to have been painted in 1919.
The German magazine Focus said the trove included works by Pablo Picasso, Henri Matisse, Marc Chagall and Renoir.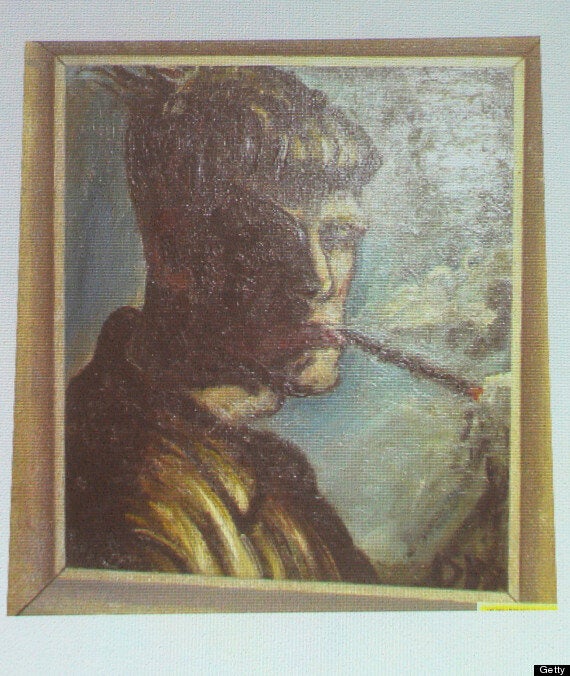 Reproduction of an unknown self-portrait by German painter Otto Dix
One of the paintings is said to be a portrait of a woman by Matisse that belonged in the collection of the Jewish connoisseur Paul Rosenberg, who had to leave behind his collection before his escape from Paris.
According to the magazine, the artworks were found in early 2011 when tax authorities investigated the reclusive son of an art dealer in Munich, called Cornelius Gurlitt.
After inspectors obtained a search warrant for his home in Munich, on suspicion of tax evasion, they found the stash of 1,500 artworks.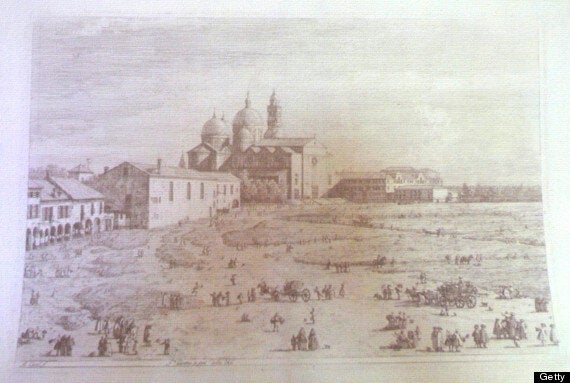 Reproduction of a painting by Italian painter Canaletto
He had sold paintings when he needed the money. It is reported that Gurlitt never worked and had no other means of income.
He was described by a German official as "a man who did not exist" - he had no pension and no health insurance.
The artwork was said to have been found by a mound of tinned and bottled food.
The raid, however, did not come to light at the time as customs placed a ban on information about it.
The Nazis confiscated much modern art, which they labelled "degenerate", and was banned for being un-German or for being the work of Jewish artists.
Related