At least one person has been killed and eight injured after a series of blasts rocked the provincial office of the ruling Communist Party in northern China, state media report.
"Judging by steel ball bearings scattered throughout the scene, [police] suspect an improvised explosive device," Xinhua reported.
"Right now the police have blocked off the scene and the incident is under investigation."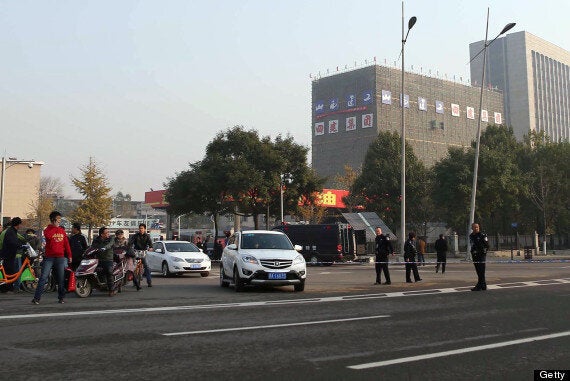 The bombs went off at 7.40 a.m., as government employees were streaming in to work, with metal pellets and ball bearings being pelted through the crowds.
The explosive devices were hidden in roadside flower beds, according to Chinese state television, the BBC reported.
However, two witnesses told Xinhua they saw a minivan exploding, sending car debris flying.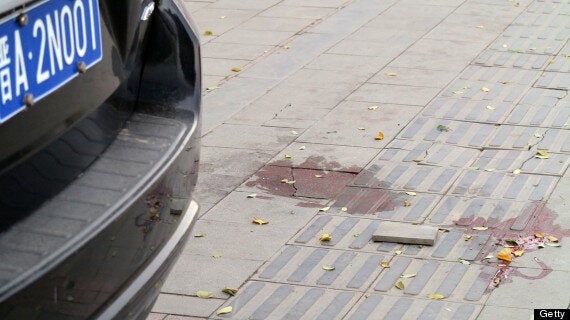 CCTV cited two eyewitnesses, Liu Guoliang and Zheng Quan, as saying that while driving on the street on Wednesday morning they heard a loud sound; about 20 seconds later they saw a great deal of smoke and a burst of fire.
"I saw an iron ball flying from 300 to 400 metres away and hit an old lady on the head," said an elderly man in a video posted online by a witness.
"Look, look at the bloodstain on the ground. I saw seven blasts and three of them were continuous. The iron ball was as big as a walnut. The old lady was accompanying her grandson to school and got hit. Luckily the kid was fine."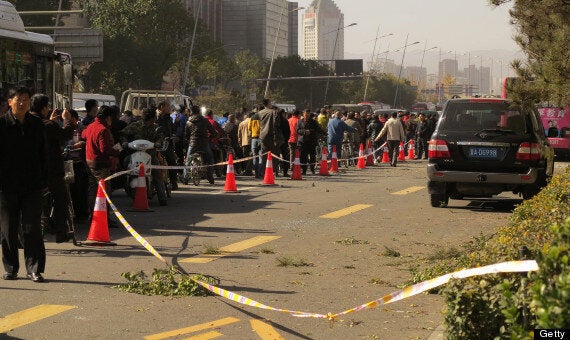 No immediate explanation has been given for the incident, but disgruntled citizens have previously targeted local government institutions.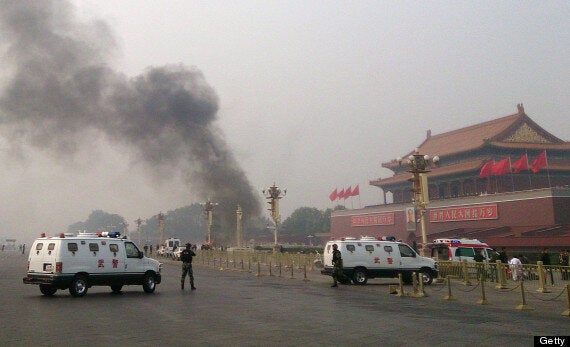 A vehicle ploughed into a group of pedestrians in Tiananmen Square
China has been on high alert for violent attacks since last week, when a sports utility vehicle ploughed through pedestrians in Tiananmen Square and exploded, killing five people and injuring 40. Authorities labelled that incident a terrorist attack.
Later this week, the Communist Party's top officials will meet in Beijing to start a major economic planning meeting.
Related