Wildlife officials are searching for a deer that was spotted wandering through a New Jersey garden with an arrow through its head.
"Want to know what sucks? THIS!! Tried to capture him to no avail…..he can eat, run and there's no blood, less chance of infection. I just feel so bad for him..."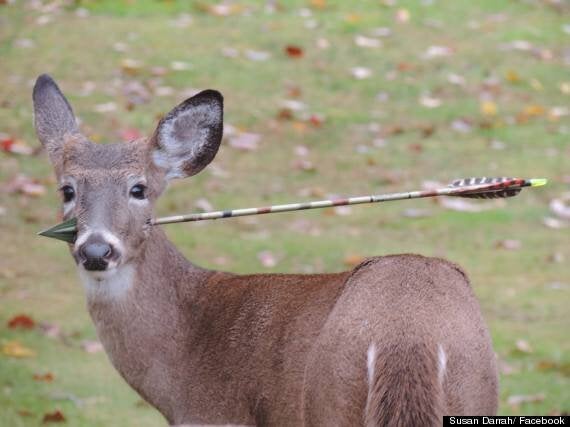 After being unable to catch the animal herself, Darrah contacted the New Jersey Division of Fish and Wildlife who have confirmed they are looking for the deer.
Darrah does not believe the animal was deliberately targeted, writing: "No hunter would do this intentionally and would look for this animal once he/ she realised they missed."