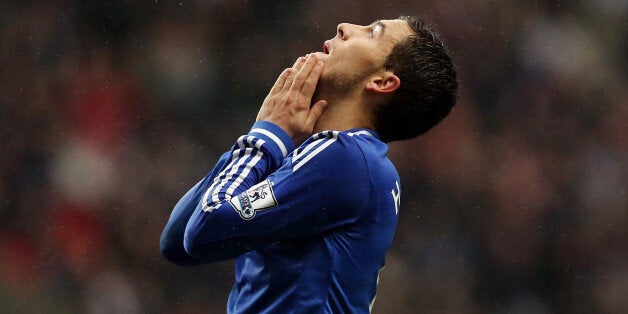 Eden Hazard will return to the Chelsea squad this weekend after José Mourinho excluded the Belgian from Wednesday night's 3-0 Champions League defeat of Schalke for disciplinary reasons.
After two goals from Samuel Eto'o and a third from Demba Ba saw Chelsea enhance their position at the top of Champions League Group E, Mourinho declined to disclose the full reasons for Hazard's absence.
The Blues boss revealed the Belgium forward missed a crucial training session on Monday, having made a weekend trip to Lille, but was reluctant to comment further.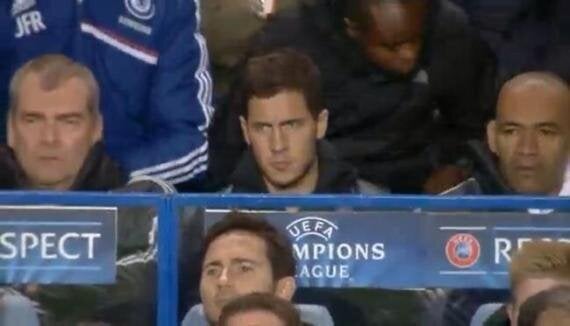 Hazard watches on from the sidelines on Wednesday night
"Willian played fantastic," said Mourinho, when first asked about Hazard, before being pressed over whether the Belgian was injured.
"I don't want to lie. He's not injured. He forgot the time. Let's end the story. He's a kid, kids make mistakes and fathers they have to be clever in the way they educate their sons.
"He didn't play, he wanted to play. He's sad because he wanted to play.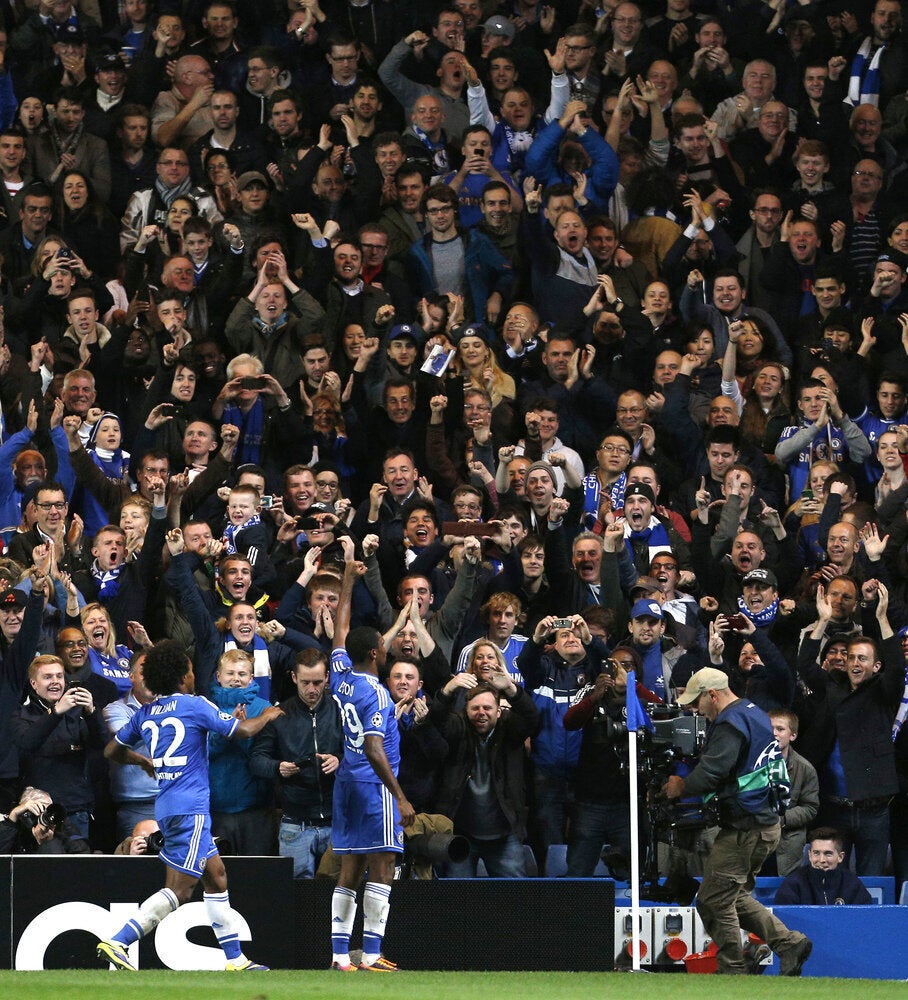 Chelsea 2-0 Schalke
"We won without him and Saturday he's back. End of story."
Mourinho made six changes from the loss at Newcastle, one enforced, with Eto'o replacing the injured Fernando Torres.
Torres, who scored twice in Gelsenkirchen, faces an absence of around three weeks with an adductor injury, but Eto'o and Ba stepped up in the Spain striker's absence.
Related