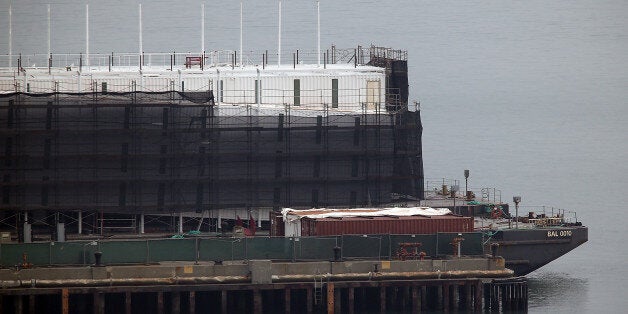 Proving that speculation and hearsay is usually more interesting than the mundane truth, Google have revealed what their mysterious floating barges are going to be.
Nope, they're not full of aliens nor are they giant party boats - they will become... showrooms.
"Sadly, none of the above. Although it's still early days and things may change, we're exploring using the barge as an interactive space where people can learn about new technology."
This had been one of the uses proposed by the flurry of journalists sent to investigate the story.
The idea is that maybe Google has built a giant Apple store-like centre on the barge, and will move it around to promote the device - or just use it to get around San Francisco's property prices by mooring it close to Fort Mason.
A report by Cnet had wrongly speculated they were massive floating data centres but it turns out they had been looking at the wrong lease.
While interactive learning spaces will undoubtedly be useful the sense of disappointment it isn't something a little crazier is palpable...