They're wholesome and they'll help you grow up big and strong.
Meet the pin-up girls wearing nothing but heels, hair-pins and a couple of gallons of milk.
This calcium-rich crew will feature in an upcoming calendar, shot by Jaroslav Wieczorkiewicz for Aurum Light.
Scroll down for gallery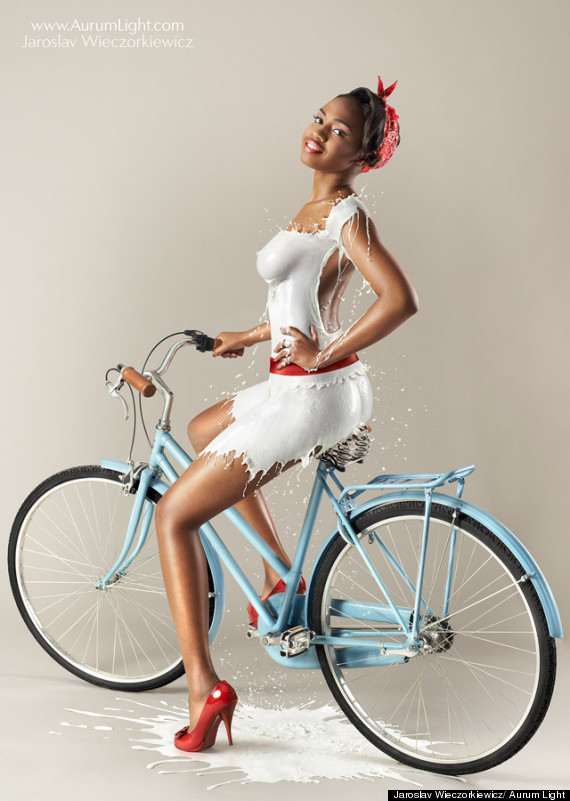 Bicycle + milk + heels = A surprisingly good combo
The photographs were taken using high shutter speeds and saw models actually being soaked in the white stuff, as these splendid behind-the-scenes images show.
Jaroslav told HuffPost UK: "Projects like this are time consuming and very exhausting for everyone involved.
"But the amount of fun, positive energy and satisfaction makes it well worth for the effort. I love it and that is why I do photography!"
Apologies to those who are lactose intolerant…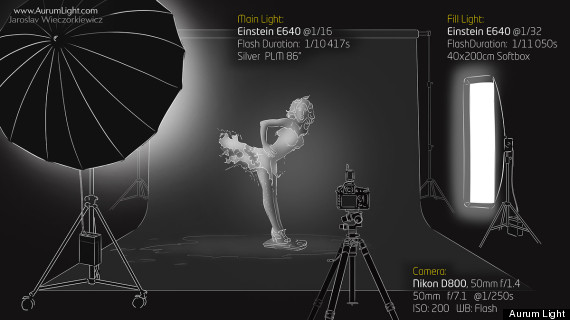 And this is how it's done: Behind those milky scenes
SEE ALSO: