 Playboy Lochte tried to catch a teenage girl running at him, but the two fell over in the process and the London 2012 swimmer hit his knee on a curb, while the girl was not hurt. The five-time Olympic gold medallist tore a ligament and sprained another in his left knee.
The circumstances of his injury pale in comparison to others, though...
Dislocated his jaw while shouting at Manchester United team-mates during a match against Birmingham in 1975. No one at Old Trafford told Peter Schmeichel.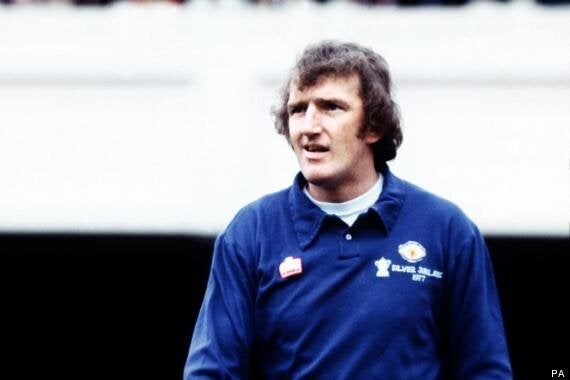 Wimbledon's 1988 hero put himself on the sidelines for eight weeks in 1993 after he dropped a bottle of salad cream on his foot, severing the tendon in his big toe.
The former Arsenal man fell through a loft as he was trying to pack away his suitcases. Keepers, eh?
Erstwhile England defender Ferdinand sustained a tendon strain in his knee watching television. He had his foot up on a coffee table for a number of hours and ended up injured.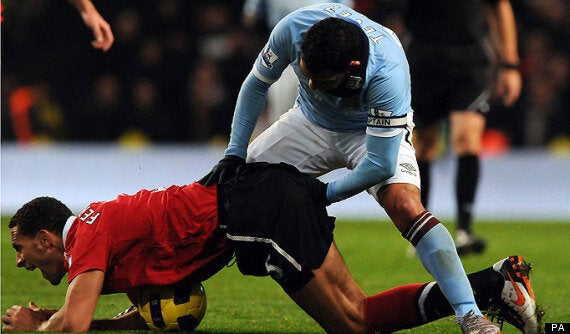 Like Ferdinand, James doesn't necessarily enjoy home comforts. He pulled a muscle in his back once when he reached for the television remote control.
The diminutive Wright strained his knee reaching for the accelerator in his new Ferrari. The Aston Villa left-back swapped it for a Rover 416.
Supposed hardman Batty was defeated by a toddler. The England international re-injured his achilles tendon after he was run over by one of his children on a tricycle.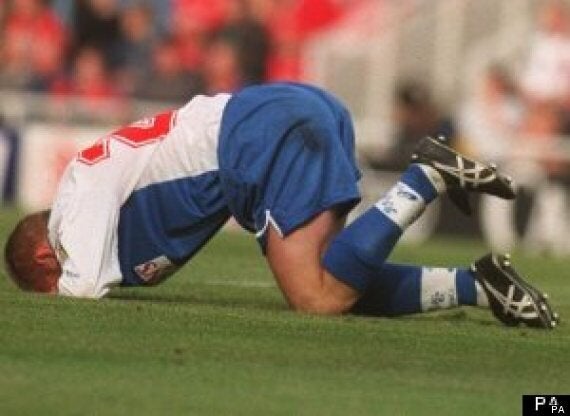 Barnsley's old free-kick maestro was sidelined for five months with a torn knee ligament after he slipped in a puddle of his dog's urine on the kitchen floor. And they didn't call it puppy love.
Ex-Reading striker Lita once damaged a muscle as he carried out his morning stretches after waking up.
The pitfalls of DIY: Vassell missed several games after he drilled through his toe nail with a home power drill - deliberately. He thought it would relieve pressure on a swollen toe, yet all he got was a toe infection.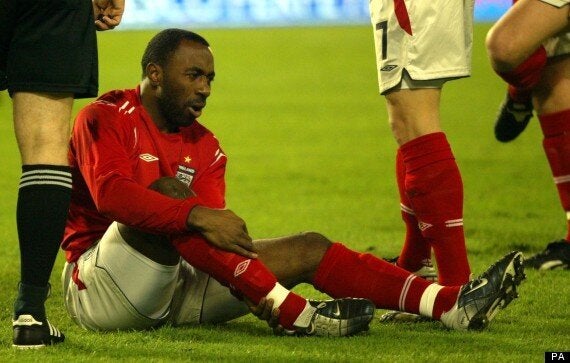 "Anyone got a power drill?"
Scot Kyle spent a night in hospital in 2006 after his eight-month-old son kicked a jug of boiling water over his crotch. Och!