John Lewis has said there is no link between its new Christmas advert and a children's book with a similar plot.
The department store's festive ad, said to cost £7m, was unveiled on Friday.
It tells the story of a bear who has never seen Christmas because he is always sleeping. Luckily his friend, a hare, gives him an alarm clock as a present to wake him up in time to celebrate with the other animals.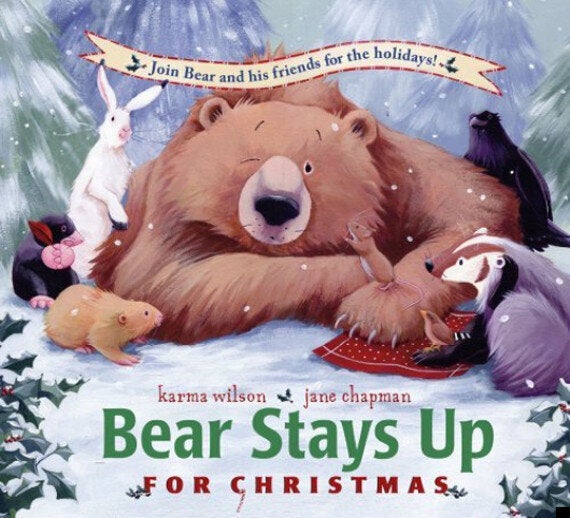 The book tells the story of a sleepy bear who stays awake for Christmas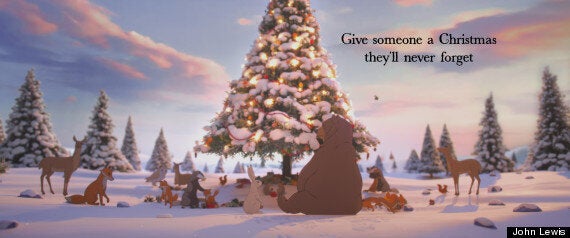 The John Lewis ad was launched on Friday
In the book, a bear is dozing when his friends, including a hare, wake him up to celebrate Christmas. The bear stays up all day, celebrating Christmas with the other animals, and is finally given a blanket to help him doze off.
A John Lewis spokesperson told HuffPost UK: "They're not related. Stories about animals at Christmas are nothing new."
A key difference was that in the advert, the bear's present was to wake him up, not help him sleep, she added.
The John Lewis advert, called the Bear and the Hare, is set to the customary acoustic cover version, this year courtesy of Lily Allen and Keane.
Craig Inglis, the store's marketing director, said: "We wanted our advert to reflect the importance of finding the right gift for friends and loved ones, a theme which we have built on for a number of years."