While all eyes were on Miley Cyrus at this year's MTV EMA Awards, wondering how she'd outdo herself following her recent duet with Robin Thicke, the highest-octane performance turned out to come from someone completely different.
When Bruno Mars took to the stage to sing 'Gorilla', it was clear his voice was on top form.
But it was the pole-dancer performing beside him on stage who stole the show, executing a series of breathtaking moves in time to the song.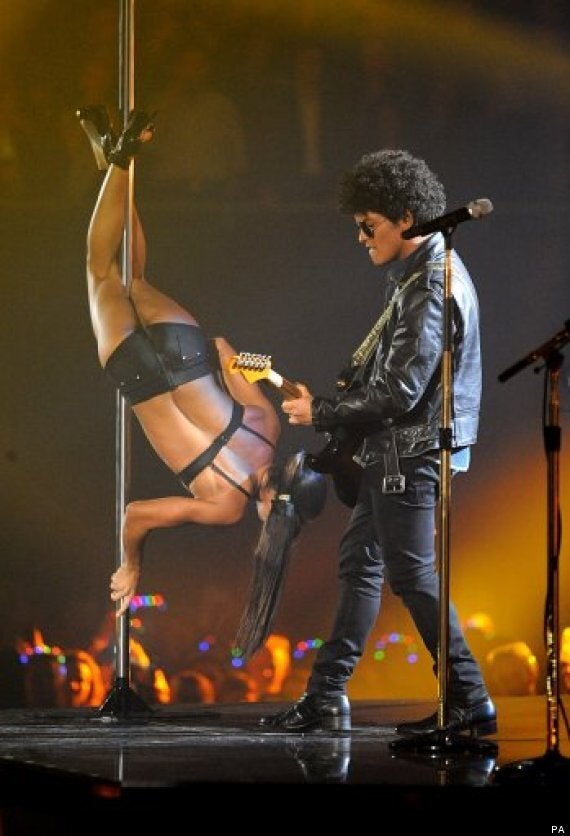 Bruno Mars' artistry was matched by his dancing partner
As well as being incredibly flexible, spinning around the pole, often upside down, it was clear this dancer was immensely strong, frequently holding herself sideways, away from the pole, before flipping her body around effortlessly.
Even, during the bridge in the music, with Bruno Mars playing the guitar towards her while she stayed in the crab position, what could have looked ridiculously gratuitous, was rendered artistic and impressive by the dancer's skills.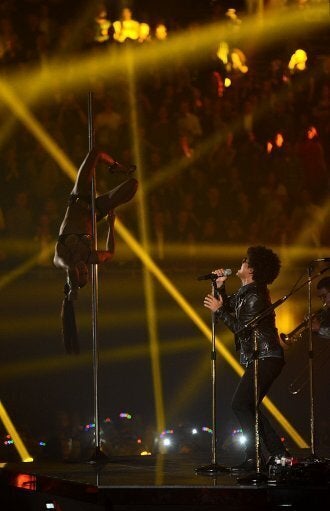 Bruno Mars MTV EMA Awards 2013
Mars took home the Award for Best Song, for 'Locked Out of Heaven', but lost out on 'Best Male' to Justin Bieber, who wasn't at the ceremony. Katy Perry took home 'Best Female.
Rock was represented on the night with performances by The Killers, Kings of Leon and Imagine Dragons, but the night was stolen by Eminem, who collected his Icon Award from Will 'Ron Burgundy' Ferrell, as well as taking to the stage, via a giant boom-box to perform 'Berzerk', and then prove he still has the vocal tricks on 'Rap God'.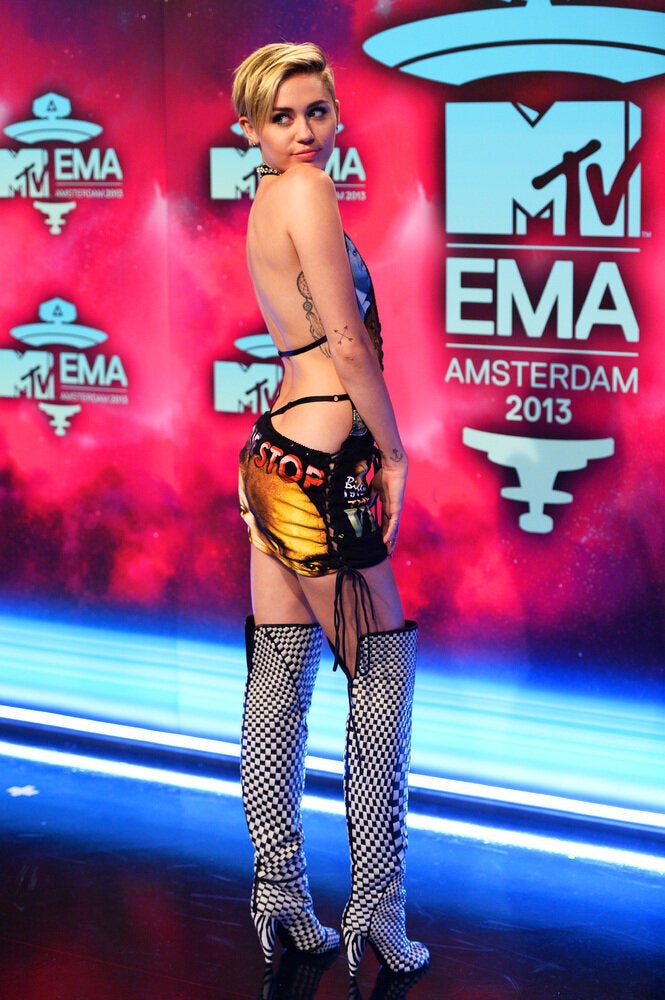 MTV EMAs Best & Worst Dressed
The 2013 MTV EMA ceremony is repeated in full tonight (Monday 11 November) at 6.30pm on MTV UK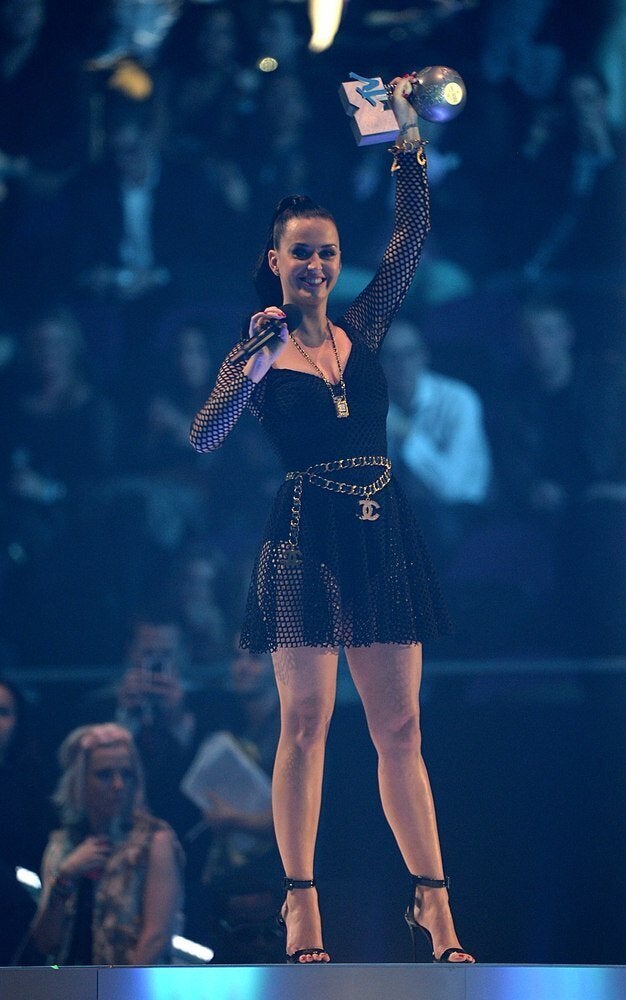 MTV Europe Music Awards