The launch party for Lady Gaga's new album 'ARTPOP' was never going to be an understated affair, but we don't think anyone was expecting her to unveil a dress that could FLY.
The singer debuted the world's first flying dress at her artRAVE event, held at the Brooklyn Navy Yard in New York on Sunday night.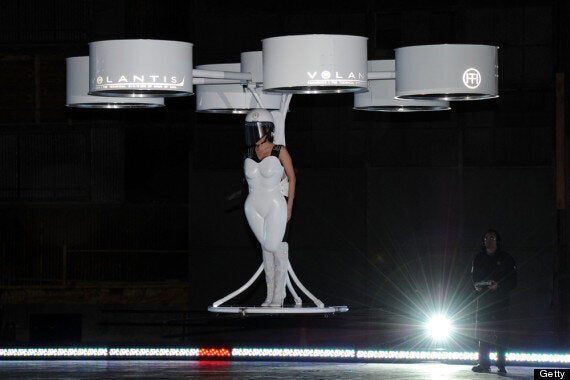 Lady Gaga takes to the skies
The airborne jet pack, which she dubbed Volantis, apparently took her team of technical inventors ('TechHaus') two years to build, and is made up of a female bodice attached to six booms.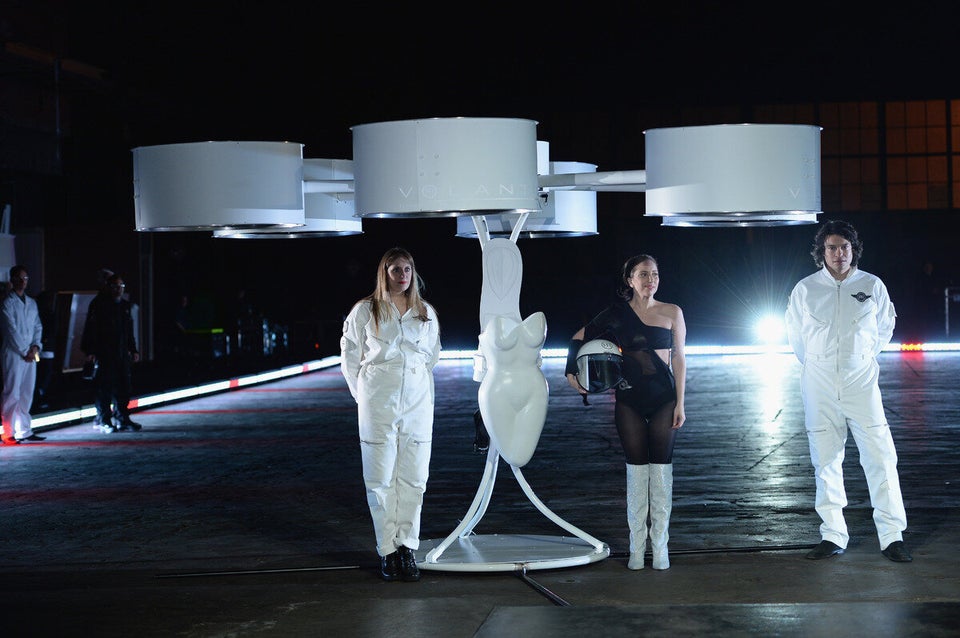 Lady Gaga's artRAVE
But despite its impressive credentials, Gaga only travelled about 20 feet in the dress before alighting, proceeding to claim the dress is 'an amazing ambassador for creativity'.
"I wanted to make today about something even more important to me. And what that something is is the youth of the world…
"Although she is a vehicle, she is essentially a metaphor for me," she added.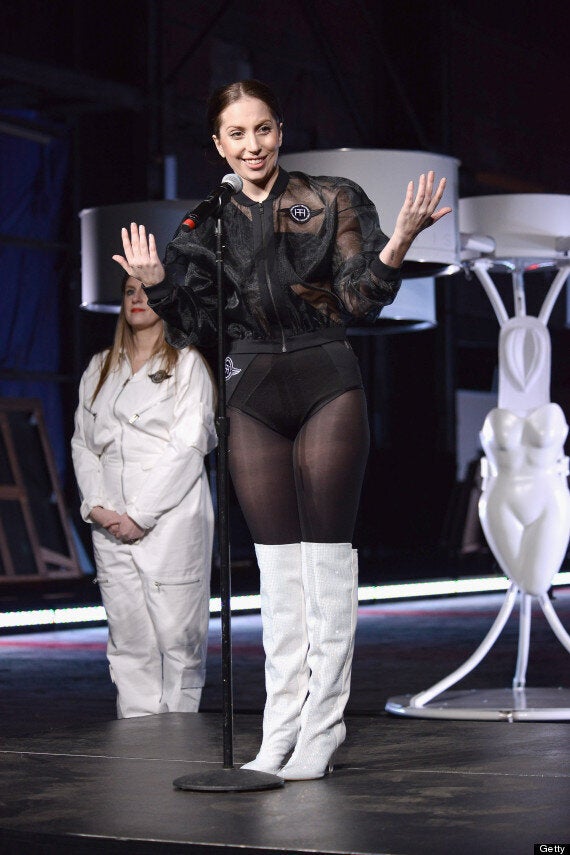 Gaga claimed the dress was a metaphor for herself
Gaga made several outfit changes throughout the evening, posing for photos in bronze clockwork-looking glasses, towering platform heels and a high-concept floor-length coat, before she took to the stage in a robot-inspired outfit to perform new tracks from 'ARTPOP'.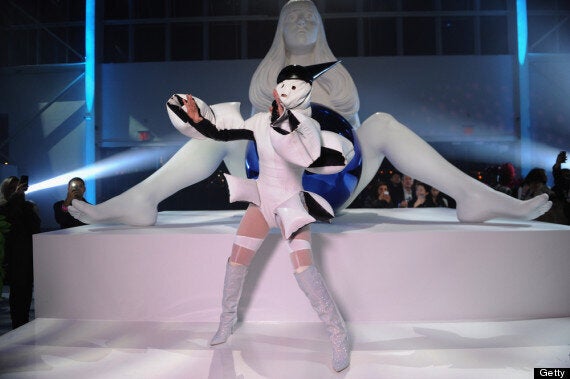 Lady Gaga also performed some of her new songs at her artRAVE
Jeff Koons and Marina Abramovic were guests of honour at the event, having both collaborated with Gaga creatively for her promotional campaign.
The venue was filled with Koons' sculptures of her, which also feature on the cover of her album.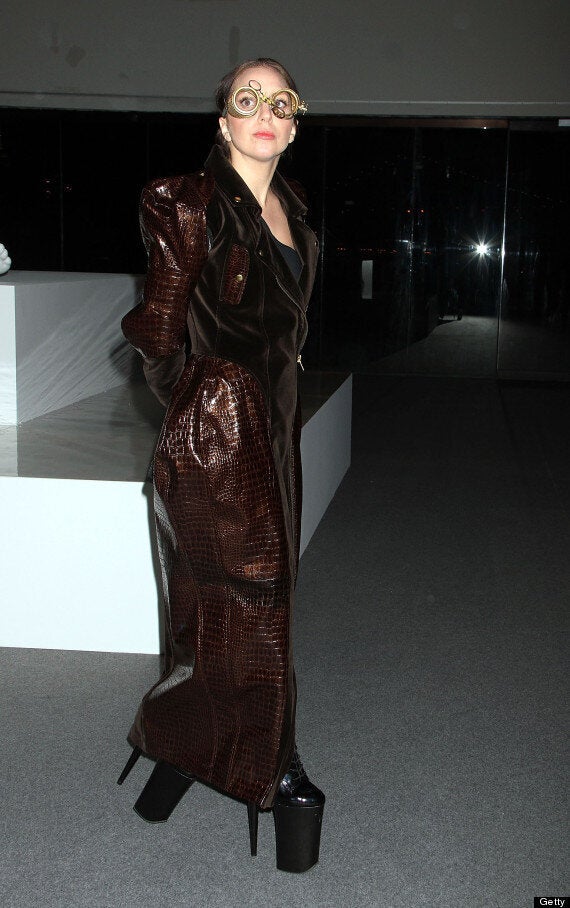 Lady Gaga poses at her album launch
Upon it's release on Monday morning, 'ARTPOP' shot straight to the top of the iTunes charts in 75 countries.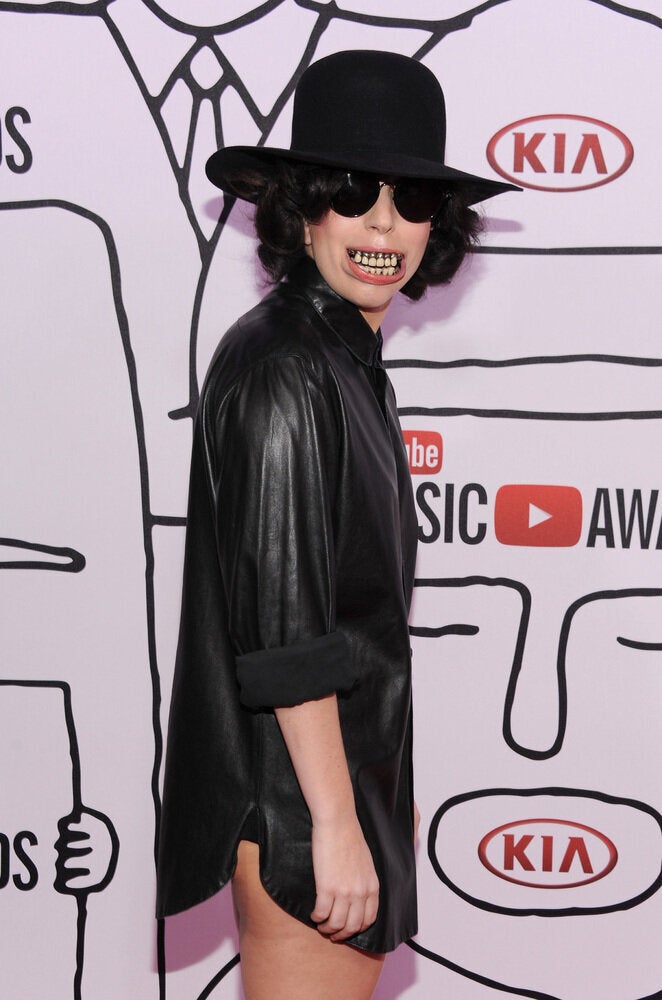 Lady Gaga Outfits

Popular in the Community