Dave Myers' time as Strictly Come Dancing's resident comedy contestant finally came to an end on Sunday night, after the 'Hairy Biker' became the sixth celebrity to be voted off the show.
The TV chef - who had been the subject of an internet campaign for him to quit the competition - failed to impress with his tango to 'I'm Gonna Be (500 Miles)' by The Proclaimers and was sent home by all four judges after a dance-off against his 'good mate' Mark Benton.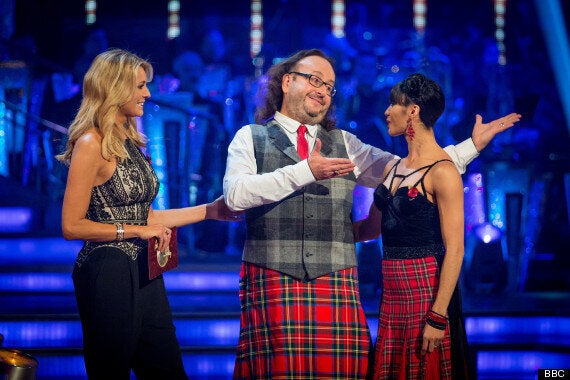 Dave Myers was voted off 'Strictly Come Dancing'
Dave and dance partner Karen Hauer were praised by judge Bruno Tonioli for being so entertaining - but admitted that Mark's Rumba to Shirley Bassey's 'Goldfinger' was a better dance.
Speaking to show host Tess Daly, Dave said: "I've had the time of my life, Tess. I mean, I've met some wonderful friends, but everything is down to our Karen. I did come to this having never danced before - well, only planted my feet and banged my head.
"The first dancing lesson is a bit like having your first driving lesson, but they give you a Ferrari, so you're bound to crunch the gears, but she's still in one piece.
"But I think with her and Kevin, myself and my wife, we've just made the most wonderful friends. And you lot (judges) are all right as well. I would like to thank everyone at 'Strictly', including yourself (Tess), including all of the professional dancers who've embraced us lot. The wonderful thing about 'Strictly', it's democratic, the public have a say, the professionals have a say and everybody looks out for everybody else and I've loved every minute."
His dance partner replied: "You've given everything and I thank you for that, because every day you've given 100% - I love you."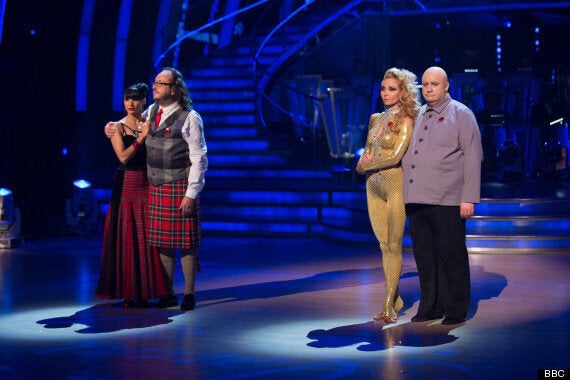 Mark Benton also faced the dreaded dance-off
The pair had been criticised for performing a 'stompy' dance at the weekend, and had the lowest score of all the contestants, with just 20 points. Myers, wearing a kilt, was compared to a 'grizzly bear' by judge Craig Revel Horwood.
The top score of the week went to former 'Casualty' actor Patrick Robinson, who was awarded a total of 37 points - including the only perfect 10 of the week - for his 'pure Hollywood' American smooth to Harry Connick Jr's 'It Had To Be You'.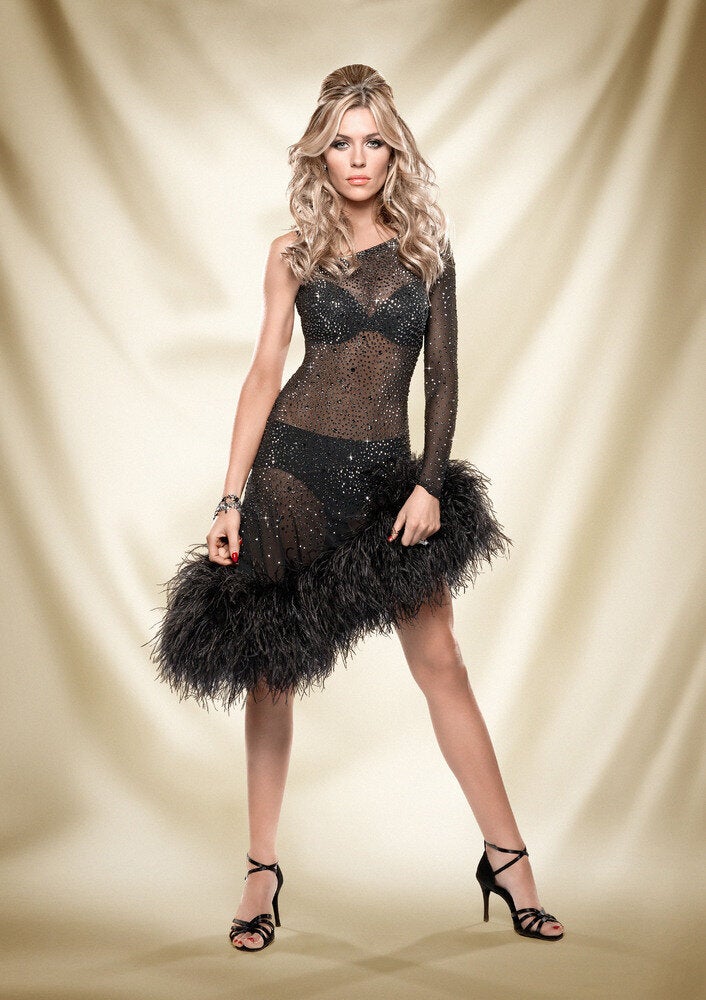 Strictly Come Dancing line up

Popular in the Community