The pair were debating the topic of attachment parenting, following Peaches' public confession that she sleeps in a separate bed to her husband so she can be with her children - something which Katie branded 'crap parenting'.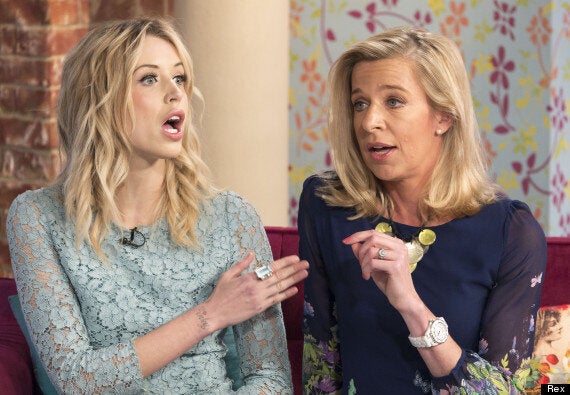 Peaches Geldof and Katie Hopkins on 'This Morning'
Talking about attachment parenting, which promotes bed sharing and feeding on demand, Peaches said: "It's been going on for generations, since mothers were in caves with their babies in caves. They didn't have strollers. I push my son in one.
Katie interrupted: "Sort of. Out of a stroller. Little accident with the stroller. She likes attachment parenting until the baby's on the floor on the pavement."
Seeing red, Phillip shouted: "No, everyone can have an accident."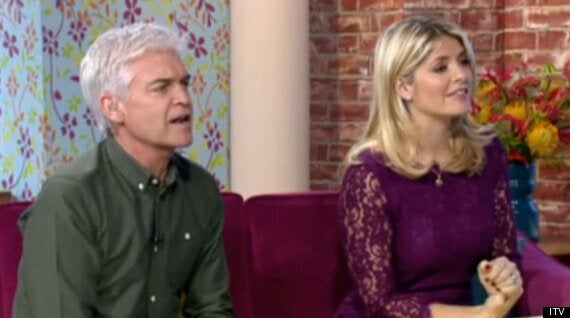 Phillip Schofield jumps to Peaches' defence
Peaches continued: "Every single mother has had a baby fall from the bed, out of a pram. Most people have done that."
Agreeing, Phillip added: "Everyone has done that. My daughter fell out of her carry chair as I picked her up."
"You probably weren't on the phone though, were you Phillip?" Katie retorted.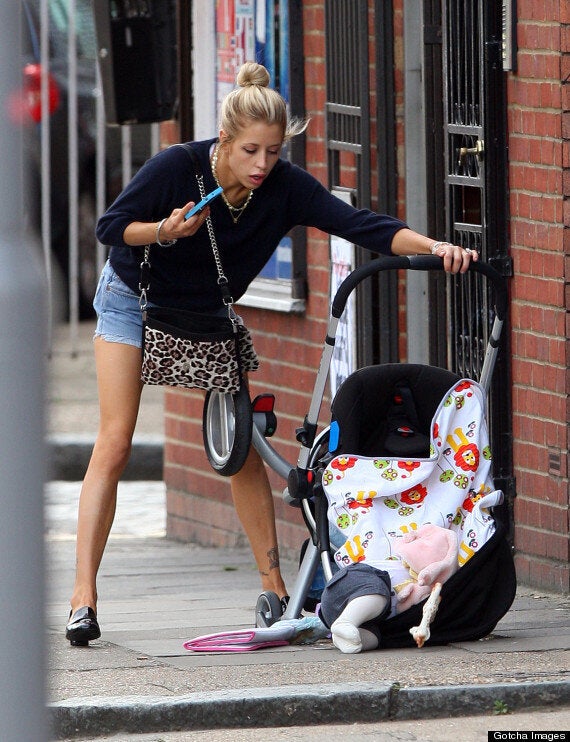 Katie criticised Peaches over this picture taken last year
However, Peaches was not prepared to take Katie's criticism lying down, fighting back: "At least I'm there for my children, not slagging them off in the press Katie, if you want to take low blows.
She later added: "If you want an example of someone who wasn't attachment parented, look no further than the person on my left. Someone who is cold, someone goes on the media to slag off other women, slags off her own children, and I'm glad I'm here talking about it."
Despite having finally met her match, Katie still agreed to pose with Peaches for an awkward backstage photo.
Posting it on Instagram, Peaches wrote: "I think we all know who won. She was quaking in her Sloanie old boots. The panto witch finally met her match!"
She also added on Twitter: "Think I just said to Katie Hopkins live on This Morning what the whole of Britain wants to say to her. YOU LOSE, sucka!!!!'
"Just saw the Hopkins exiting the This Morning studios with her tail between her legs and a traumatised expression on her face. Finally!!"
Our thoughts exactly, Peaches. Bravo!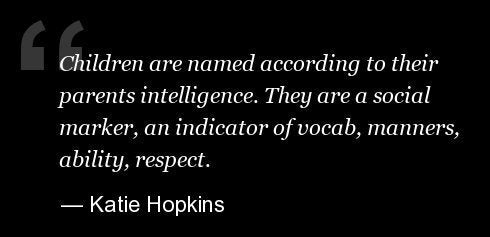 Katie Hopkins' Most Controversial Quotes