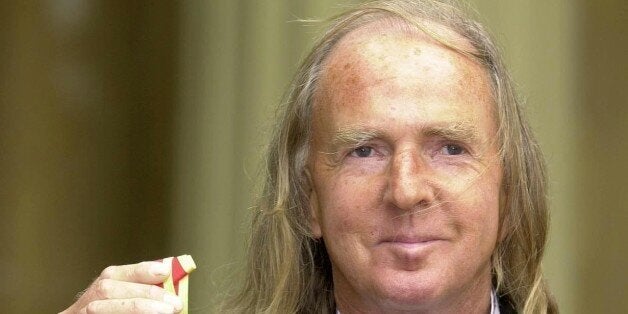 Sir John Tavener, perhaps Britain's most famous contemporary composer, has died at the age of 69. Tavener's piece, Song For Athene, was memorably played at the funeral of Princess Diana in 1997. According to a spokesperson for his publisher, he died "peacefully at home" in Child Okeford, Dorset, on Tuesday.
More from the Press Association:
Sir John rose to prominence when, after studying at the Royal Academy of Music, his oratorio The Whale was premiered at the London Sinfonietta's first concert and was released by Apple, which was better known for pop and rock releases. Within a decade the deeply spiritual composer found a home in the Russian Orthodox Church, and the musical traditions of the eastern churches infused much of his work.
He attracted popular attention with works such as The Protecting Veil, The Lamb and Eternity's Sunrise, and Song For Athene was performed as Diana's coffin was carried out of Westminster Abbey. Another of his compositions, A New Beginning, saw in the new century at the Millennium Dome.
Sir John - who is survived by his wife Maryanna and three children - was knighted for Services to Music in the Millennium Honours list. James Rushton, the managing director of his publisher Chester Music, said: "John Tavener was one of the unique and most inspired voices in music of the last 50 years.
"His large body of work - dramatic, immediate, haunting, remaining long in the memory of all who have heard it, and always identifiably his - is one of the most significant contributions to classical music in our times. For all of those fortunate enough to have known him, John was a man of strong beliefs, huge personal warmth, loyalty and humour. He will be much missed."
Related