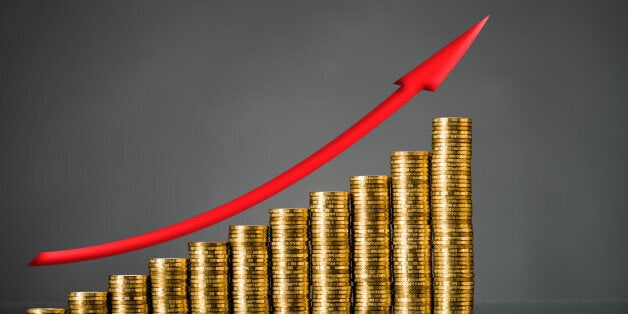 Consumers face another 17 years of above-inflation rises in utility bills as families are forced to cough up to pay for the renewal of Britain's aging infrastructure, the Whitehall spending watchdog has warned.
The National Audit Office (NAO) said the government had little idea of the impact the continued price hikes would have on households or whether they would they would even be affordable, particularly for those on the lowest incomes.
Ministers have come under pressure to act to help Britons with the cost of living after Ed Miliband promise a 20-month energy prize freeze if Labour came to office.
This comes as five of the six energy giants have unveiled price rises set to come in over the next few months, while energy secretary Ed Davey has warned firms that they are facing a "Fred The Shred" moment that could leave them as disgraced as the banking industry.
The Treasury estimates that at least two-thirds of the £310 billion of planned infrastructure investment over the next decade and beyond will come from private companies paid for, ultimately, by consumers through their utility bills.
The NAO said that such high levels of planned investment meant that the increases in charges for energy and water were now expected to continue to outstrip inflation until 2030.
The Department for Energy and Climate Change (Decc) has estimated that energy bills could go up by 18% in real-terms increase over that period - although the NAO said its calculations covered just three-quarters of the investment in the government's National Infrastructure Plan.
It warned: "Gaps in analysis, and the lack of a common approach to measuring affordability, mean that the Government does not have an overall picture of affordability, either for the average household or for those on low incomes."
The NAO expressed particular concern about the plight of the low income households where energy and water bills accounted for 15% of spending in 2011 - almost double the overall average of 8% - while their incomes had fallen by 11% in real terms since 2002.
Decc estimates that 11% of households are now classified as "fuel poor" while the NAO calculates that 12% are at risk of being unable to afford their water bills.