This is the most valuable work of art ever sold at auction.
Francis Bacon's painting of his friend, Lucian Freud, fetched 142,405,000 US dollars (£89,609,283) after just six minutes of bidding in New York.
Auction house Christie's did not reveal the name of the successful buyer.
The British artist's Three Studies of Lucian Freud is a three-panelled painting created in 1969, depicting the German artist sitting on a chair from three different angles.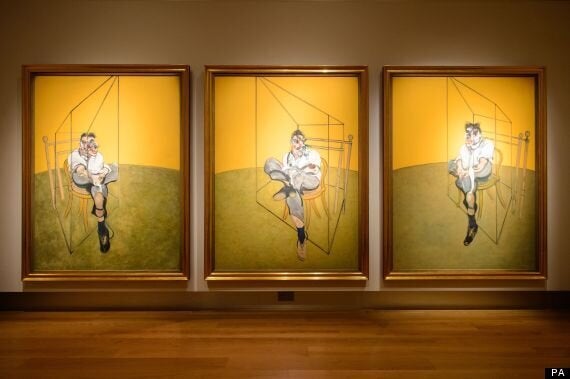 The most expensive artwork ever auctioned
It brings together two of the 20th century's greatest figurative painters, Christie's said.
"Three Studies of Lucian Freud, executed in 1969, is a true masterpiece that marks Bacon and Freud's relationship, paying tribute to the creative and emotional kinship between the two artists," Francis Outred of Christie's Europe said.
The record price is more than double that of Bacon's second most expensive piece of artwork.
Triptych, 1976, was bought for £43 million in 2008 by Chelsea owner Roman Abramovich at an auction by Sotheby's in New York.
Bacon had previously sat as the subject for Freud, for a portrait which fetched more than £5 million at auction in 2008.
Bacon died in 1992 and Freud in 2011.