The tables were turned on Harry Styles this week as he took a turn being proud spectator as he cheered on his sister at her graduation.
The One Direction star travelled up to Sheffield Hallam University to watch his sister Gemma Anne graduate.
SEE ALSO: Made In Chelsea's Spencer Matthews Thinks He Has STI, After Brilliant Student Prank
Harry posted a picture of the pair on his Instagram account, saying: "My sister graduated today. She's all clever and that."
Sheffield Hallam University congratulated 22-year-old Gemma on Twitter, adding a "special guest" had attended the ceremony.
Congratulations to @GemmaAnneStyles on her degree and a warm Sheffield welcome to her brother @Harry_Styles too! pic.twitter.com/1ln3pnziaE

— Sheffield Hallam Uni (@sheffhallamuni) November 13, 2013
The university tweeted several pictures of the 19-year-old star with his sibling, who gained first class honours in her Science Education.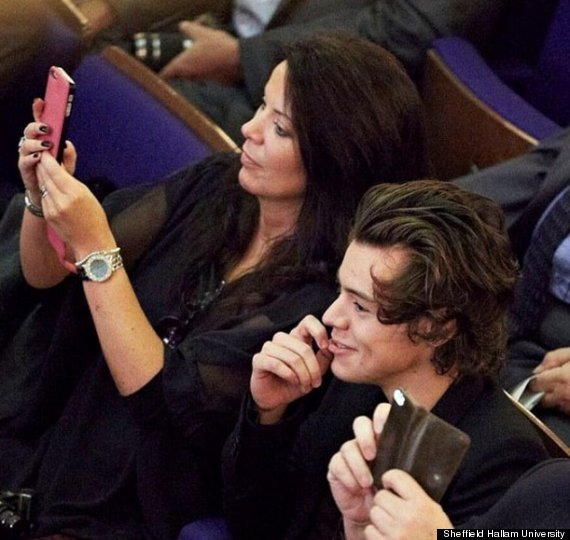 Harry Styles and his mother cheer on Gemma