The tables were turned on Harry Styles this week as he took a turn being proud spectator as he cheered on his sister at her graduation.
Harry posted a picture of the pair on his Instagram account, saying: "My sister graduated today. She's all clever and that."
Sheffield Hallam University congratulated 22-year-old Gemma on Twitter, adding a "special guest" had attended the ceremony.
The university tweeted several pictures of the 19-year-old star with his sibling, who gained first class honours in her Science Education.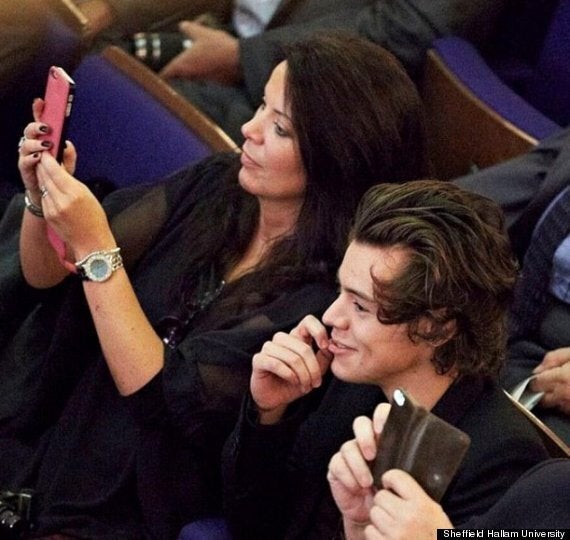 Harry Styles and his mother cheer on Gemma


Popular in the Community