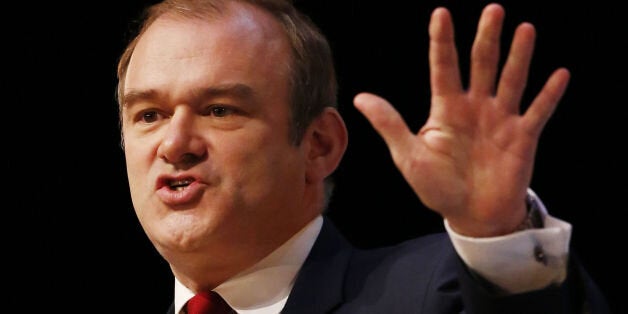 A Cabinet minister has encouraged consumers to switch energy supplier in a bid to force the "Big Six" to be more competitive.
Energy Secretary Ed Davey spoke out three days before the latest "collective switch", when people can join with others to change supplier in a move orchestrated by local authorities.
Mr Davey said: "Switching is one of the best ways that people can force the Big Six to compete on price and take control of their energy bills, especially if communities club together to get the best deal.
"With 77 local authorities up and down the country getting involved, this is a really national collective switch - giving millions the opportunity to see what they can save."
He also told The Independent on Sunday: "No one trusts the Big Six because of their appalling performance, doorstep selling or frankly high tariff rises. This is one of the reasons we forced them to be more transparent, forcing more competition. This is one of our methods, to enable people to use a third party who they can trust."
Some 77 local authorities, including 23 London boroughs, are promoting collective switching this Tuesday. The switch is open to anyone in Great Britain and households have until Monday to register.
An auction will take place on Tuesday when firms will offer prices to the collective, and the company offering the lowest price wins. An offer is then made to the consumer who decides whether or not to accept it.
So far collective schemes have led to 21,000 households switching supplier, saving an average of £131 on their bills.
Public confidence in energy suppliers was dealt a major blow last month when four of the Big Six energy firms announced that charges would rise by an average of around 9%. Suppliers have blamed wholesale energy costs, network charges, and government green levies.