A Methodist minister and former bank chief has apologised after being filmed handing over cash in exchange for hard drugs.
According to the paper, the footage came just days after he was grilled by MPs over the bank's disastrous performance.
Flowers, who chaired the Co-operative Banking Group and the Co-operative Bank for three years, issued a statement which said: "This year has been incredibly difficult, with a death in the family and the pressures of my role with the Co-operative Bank.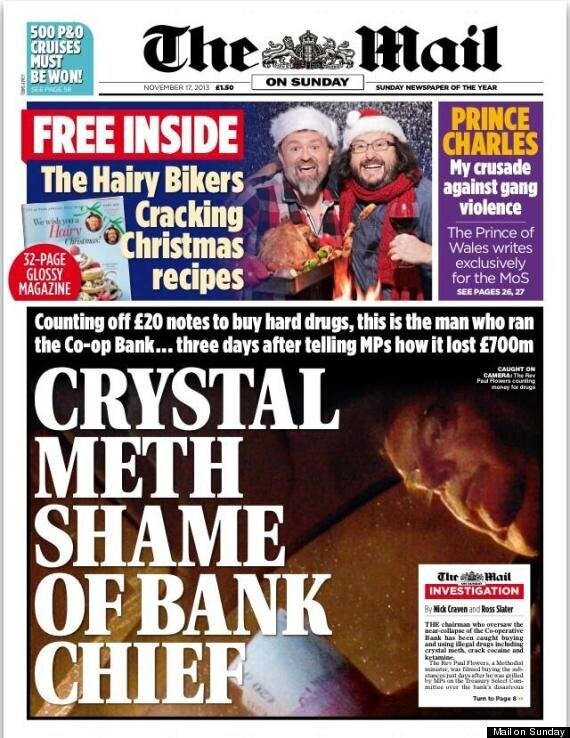 How the Mail on Sunday broke the story
"At the lowest point in this terrible period, I did things that were stupid and wrong. I am sorry for this and I am seeking professional help, and apologise to all I have hurt or failed by my actions."
A Methodist Church spokesman said: "We expect high standards of our ministers and we have procedures in place for when ministers fail to meet those standards.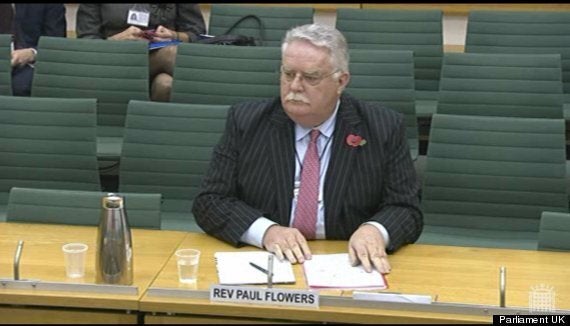 Flowers giving evidence to MPs
"Paul is suspended from duties for a period of three weeks, pending investigations, and will not be available to carry
out any ministerial work. We will also work with the police if they feel a crime has been committed."
The Co-op has been trying to plug a £1.5 billion gap in finances which was discovered following the purchase of the Britannia Building Society and abortive plans to buy hundreds of Lloyds branches.
Related