'X Factor' finalist Sam Bailey looks set to continue topping the viewer vote after another "incredible" performance on Saturday night's show.
It was revealed yesterday that the former prison officer - the only contestant left in Sharon Osbourne's over-25s category - has been been way ahead over of fellow contestants with the public in terms of votes over the past five weeks.
During last night's Great British Songbook-themed episode, the former prison officer wowed judges with her imagining of 'Something In The Way She Moves' by The Beatles.
Judge Gary Barlow said: "Another incredible performance and people love you out there, everybody is talking about you. People keep asking me if you can sell records, and of course you can sell records.
"Just because you are a women over 30, does not mean you are not going to sell records. The reason you are going to sell records is because you are incredible."
The judges seemed equally impressed with Sam's slight figure. Presenter Dermot O'Leary joked that she must have laid off the unhealthy snacks to squeeze into the sheer black gown, which Louis Walsh joked belonged to Sharon Osbourne.
Nicole Scherzinger said: "Look at that dress, it's living on you. That was another epic performance, but I would not put that song on your album; you are a big belter."
The remaining six contestants - two female, three male and a group - received mixed feedback from the judging panel.
Hannah Barrett, 17, opened the programme with a poppy rendition of the Rolling Stones classic 'I Can't Get No Satisfaction'. The ex-bakery employee was in the bottom two last week, but was adamant she would not face the same fate tomorrow.
Louis said: "It's as if you've come back to life in this show. We don't want you in the bottom two again this week, I'm going to vote for you."
Luke Friend, 17, one of the three competitors left in Louis' boys category, sang Elton John's 'Your Song' to a tepid reception. Gary said: "I don't feel you had the best week last week, but you have come back fighting. You're not a technical singer, but you are tonal."
Sam Callahan, 19, another singer in the boys category, came unstuck in a last-minute attempt to impress by adding a guitar to his performance of George Michael's 'Faith'.

The barman mis-strummed the opening riff, prompting a cutting critique from the judges. Gary, with whom Sam has had a running feud, said: "Did I love this performance? No, I did not. You got the guitar wrong. The problem is that everyone else is progressing at such a rate."
Sharon added: "You chose the song, you chose to play the guitar, you did everything your way and I think you are extremely brave. You are not defeated, you are still in this race and let me see it on your face. You look scared stiff and you have no reason to be."
Tamera Forster, 16, made a similar error by forgetting the lyrics to the Bond classic 'Diamonds Are Forever'. The teenager came unstuck in the middle of the Shirley Bassey track, a mistake that led Sharon to brand the performance "bittersweet".
She said: "It's kind of bittersweet because it was the best performance you have done but you did lose the words in the middle and you just went 'errr'. You are still a baby and you do not yet know the tricks that help a performer get through."
Rough Copy, who sang Coldplay's 'Viva La Vida', received equally mixed reviews for picking a song that did not easily fit with their RnB style. Nicole said the trio were a bit "vanilla" and she was "waiting for the chocolate".
Nicholas McDonald, 16, closed the show with a rendition of Adele's 'Someone Like You'. Nicole made the young star blush, saying: "If I could have you sing to me every day I would. Your voice is so soothing and calming. I cannot wait to buy your album."
The acts will return tonight to learn who will go through to the next round.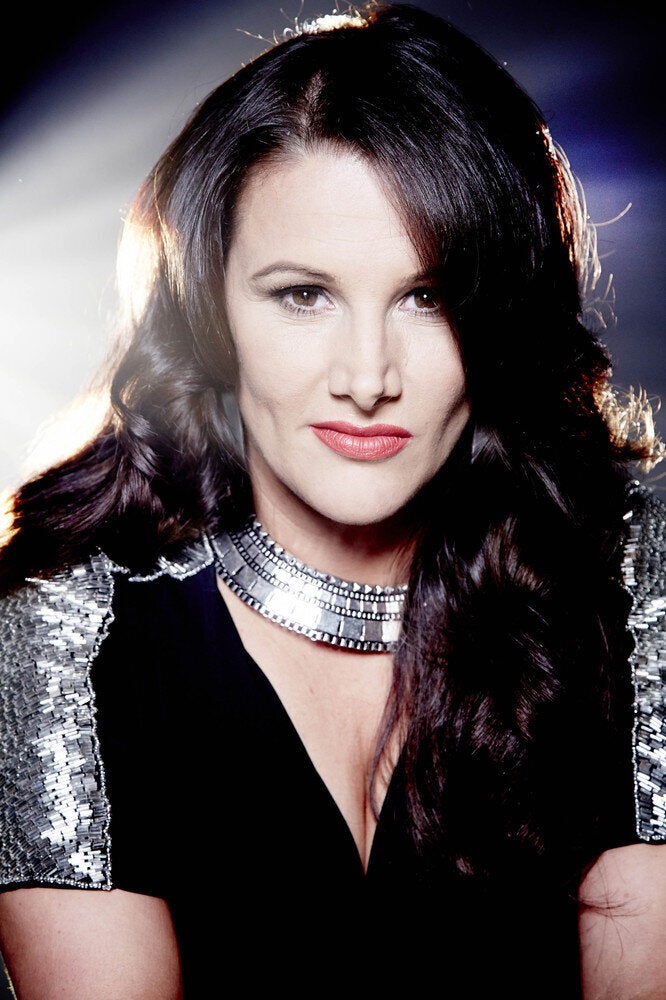 X Factor final 12