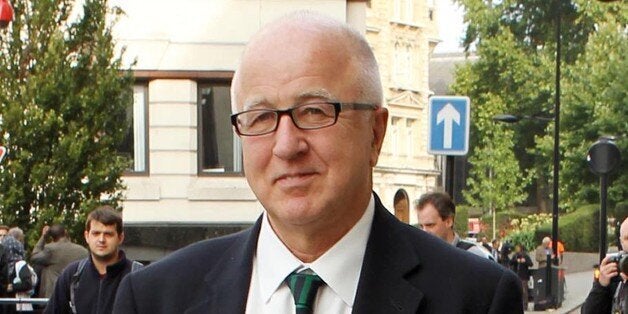 Former Labour minister Denis MacShane today pleaded guilty to making nearly £13,000 of bogus expenses claims.
The ex-MP admitted false accounting by putting in fake receipts for £12,900 of "research and translation" services. He used the money to fund trips to Europe, including to judge a literary competition in Paris.
Asked to enter a plea to the charge in a hearing at the Old Bailey, MacShane replied: "Guilty."
Sentencing was adjourned until December 19, and he was granted unconditional bail. Mr Justice Sweeney told MacShane, who was wearing a dark suit with white shirt and striped tie, that "all sentencing options remain open".
The admission comes after more than four years in which MacShane's expenses have been under scrutiny.
The Commons authorities began looking at his claims when the wider scandal engulfed Westminster in 2009. They referred the matter to police within months after identifying potential criminal activity.
But the long-standing principle of parliamentary privilege meant detectives were not given access to damning correspondence with the standards commissioner in which MacShane described how signatures on receipts from the European Policy Institute (EPI) had been faked.
The EPI was controlled by MacShane and the general manager's signature was not genuine.
One letter, dated October 2009, described how he drew funds from the EPI so he could serve on a book judging panel in Paris.
But the letters only emerged in November last year after Scotland Yard said it was taking no further action and the cross-party standards committee published a report recommending a 12-month suspension from the House.
MacShane, who served as Europe minister under Tony Blair, resigned as MP for Rotherham before the punishment could be imposed.
Police re-opened their probe in the light of the fresh evidence and the 65-year-old was charged in May - even though the letters are still not thought to be admissible in court.
The offence covered 19 receipts that MacShane filed between January 2005 and January 2008.
Related