Sam Callahan is the latest contestant to be voted off 'The X Factor' after the judges opted to save Luke Friend in Sunday night's sing-off.
Sam sang The Goo Goo Doll's 'Iris', whilst Luke belted out U2's 'I Still Haven't Found What I'm Looking For'.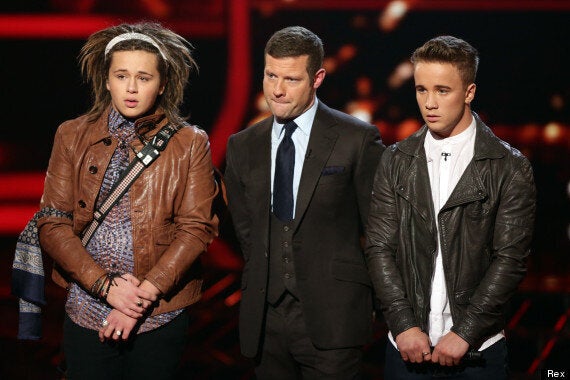 Luke Friend and Sam Callahan await their fate
But Luke went through to next week's show after the judges decided to save him, with the boys' mentor Louis Walsh abstaining from the vote.
Sam told host Dermot O'Leary: "Thank you so much. I've had the most amazing time, I have no regrets. This is just the beginning of a massive adventure and I cannot thank you enough for being a massive part of that."
His mentor Louis Walsh added: "He's a fantastic role model, he deserves to be successful no matter what he does."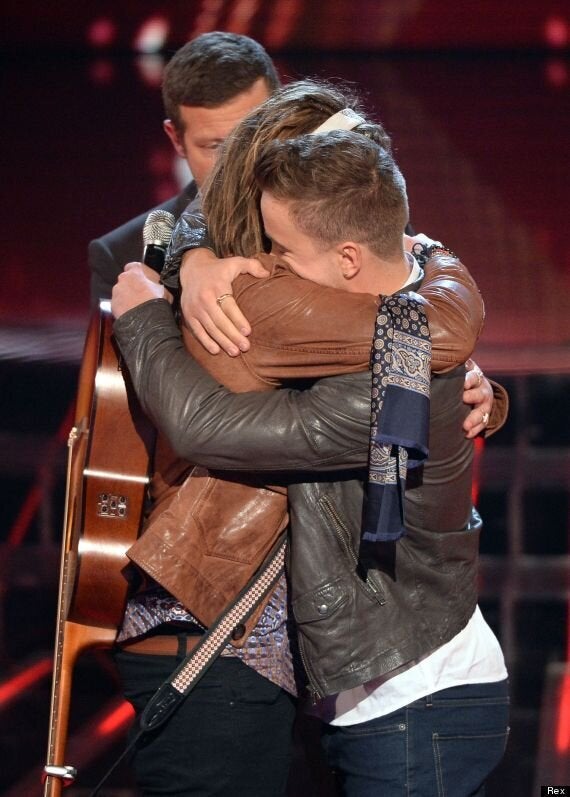 Sam found himself in the bottom two after a dodgy performance of George Michael's 'Faith' on Saturday night's show that saw him start the song in the wrong place and forget his words.
Gary Barlow has been particularly critical of Sam's vocals but said his sing-off was "the best performance I've ever seen you give."
Next week's live show will be a celebration of ten years of 'The X Factor', with performances from the show's alumni One Direction, JLS and Olly Murs.
Mary J Blige and Jessie will also be performing.
Watch Sam and Luke perform in Sunday night's sing-off below...