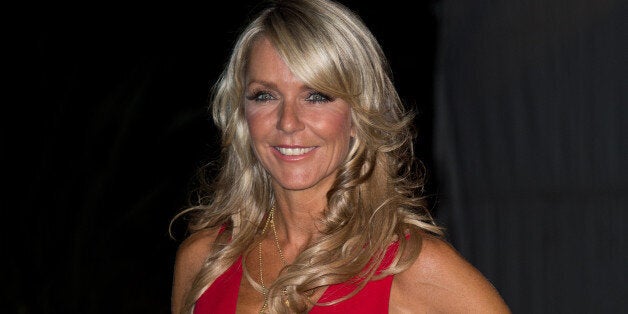 Celia Sawyer made her name as a glamorous dealer on Channel 4's "Four Rooms", which saw members of the public pitch odd trinkets and bizarre antiques to her and other dealers in a cross between Antiques' Roadshow and Dragons' Den.
The self-made businesswoman left school at 15 and made millions, building up a business empire which spanned from developing property in London and Barbados to investing in film projects. Her latest TV project, 'Your Home In Their Hands', is set to hit our screens next year.
Now owner of Celia Sawyer Luxury Interiors and Cool10 Furniture Collection, the 47-year old businesswoman spoke to HuffPostUK about how she made her millions.
So Celia, how did you get started in business?
With me it was just a case of starting off small and I bought a property which wasn't a huge property and put a floor on it. That made me quite a bit of money and from that I moved on to do other things, like interior design. One thing led to another, like the TV show Four Rooms led to people asking me where I got my jewellery from.
Celia Sawyer on Four Rooms
I'm now starting a jewellery range even though I don't have a history in it. I thought rather than keeping on promoting someone else's, I might as well promote my own! I'll deal with it in the same way as interiors build it up slowly, start small and then see where it goes from there.
Once you push yourself forward and take a chance then you can explore other avenues and you realise most things operate in a very similar way.
What are your tips on finding a good deal?
It's difficult on Four Rooms because you get people coming in and you know instinctively if you're paying too much for something. You must research the market. It's the same as with any business you're doing.
One you research what you're into, you know roughly what things are worth. It is hard sometimes on Four Rooms as you've never seen stuff like that go on. How do you value Hitler's Toilet, for example?!
What's the weirdest thing someone has tried to flog to you?
Someone's toenails. They said they were Michael Jackson's. They didn't come on the show but tried to sell them privately, saying they had supposedly come from his hotel room. Absolute nonsense! Where is the provenance on that?
Has the show made people more interested in antique dealing?
I think it does bring it out of people - I actually get a lot of emails from people asking: 'How do I get into it?'
So tell me about this new TV show 'Your Home In Their Hands'...
It's a makeover show on BBC1 and I am the judge. It has been so long after Changing Rooms came out and now we're coming back with a new updated version. Things are still going ahead daily there and we're still working on it though.
We're still working on it and will be filming next Spring.
As a property dealer, how are you finding the London housing market?
Prices have really gone up in London haven't they? They've boomed and I know that because I've got property that has shot up in value, I think that's because so many people are moving to London with all these tax implications in their countries and a lot of people are investing in the country. Things were a mess a few years ago but I think now I'd be looking at buying again.
Is George Osborne's Help to Buy scheme in danger of pushing up house prices?
I suppose if you're trying to get in there, it's not so good for you! I'm constantly looking for a deal anyway when I'm looking. It may well push the prices up a little bit but people need help don't they?
Once you get in there, hopefully you can keep updating or upgrading. The first step is the tough one.
Related