David Beckham could be joined by NBA superstar LeBron James in his bid to bring a Major League Soccer franchise to Miami.
James, who has led Miami Heat to back-to-back NBA Championships, is a minority owner in Liverpool and said he had developed an interest in the game.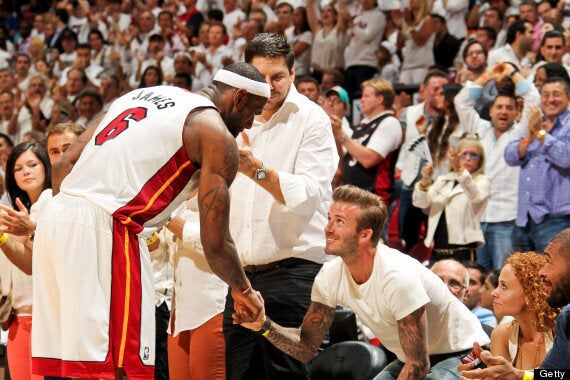 Let's shake on it: James and Beckham during the NBA Playoffs in June
"David has become a good friend of mine over the last few years. I think it would be great for this city to have a football club for sure. There's interest on both sides but it's preliminary talks."
Beckham spent five-and-a-half-years with the Los Angeles Galaxy, and his contract gave him the option of buying an MLS franchise at a discounted price after retirement.
The former England captain confirmed last month that Miami was his preferred destination. The city was home to the Miami Fusion from 1998 to 2001 and while that team folded, the belief is that the time is now right for the sport to return.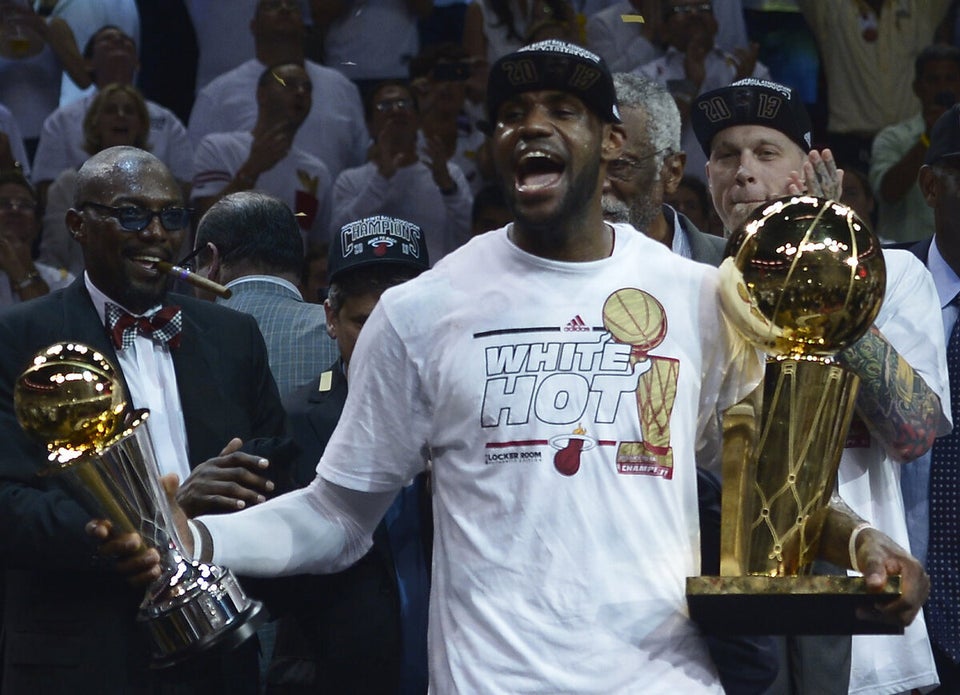 Miami Heat win NBA title
"The research is still being made out," James added. "I think it could be huge. You never know. I think this is a great town for soccer. There's a lot of soccer players, there's great youth soccer players here and people love the city as well. That definitely would help."
James, 28, invested in Liverpool in 2011 after partnering with the Anfield club's owners, the Fenway Sports Group, in a global marketing deal and while the NBA's schedule keeps him away from Anfield, he has been watching from afar.
"I've grown a great interest in watching the game and learning the guys," he said. "It's a pretty intense sport. My kids love it as well. I've grown to the point where I know exactly what's going on when I'm watching the game."