The star features totally topless in her fiance Kanye West's new music video.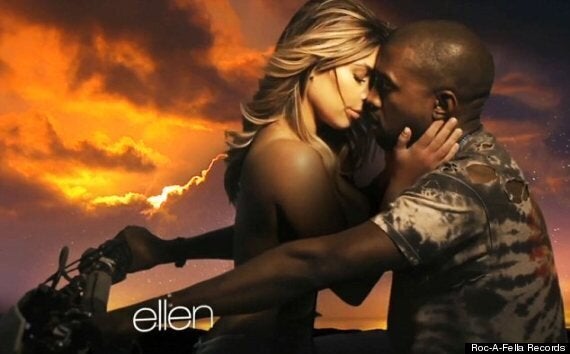 The promo clip for 'Bound 2' - which received its premiere on Ellen DeGeneres' chat show - shows Kim riding a motorbike backward to face her beau who is driving.
We can only assume her top blew off in the wind.
At one point, her modesty is only saved by Kaye's strategically placed arm as she writhes about on the bike.
Another shot shows the couple sharing a kiss before things get a bit hot and steamy.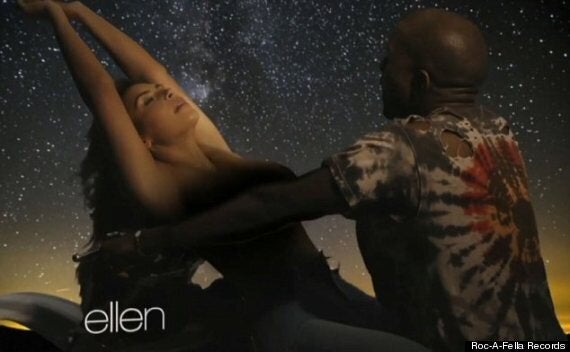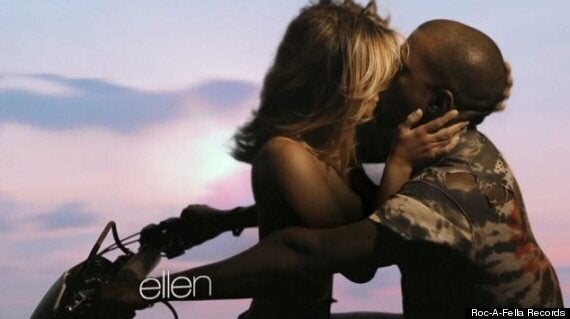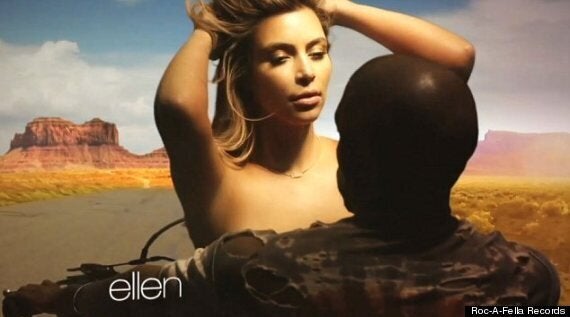 Get a room please, Kimye.
Anyway, you can watch the video above.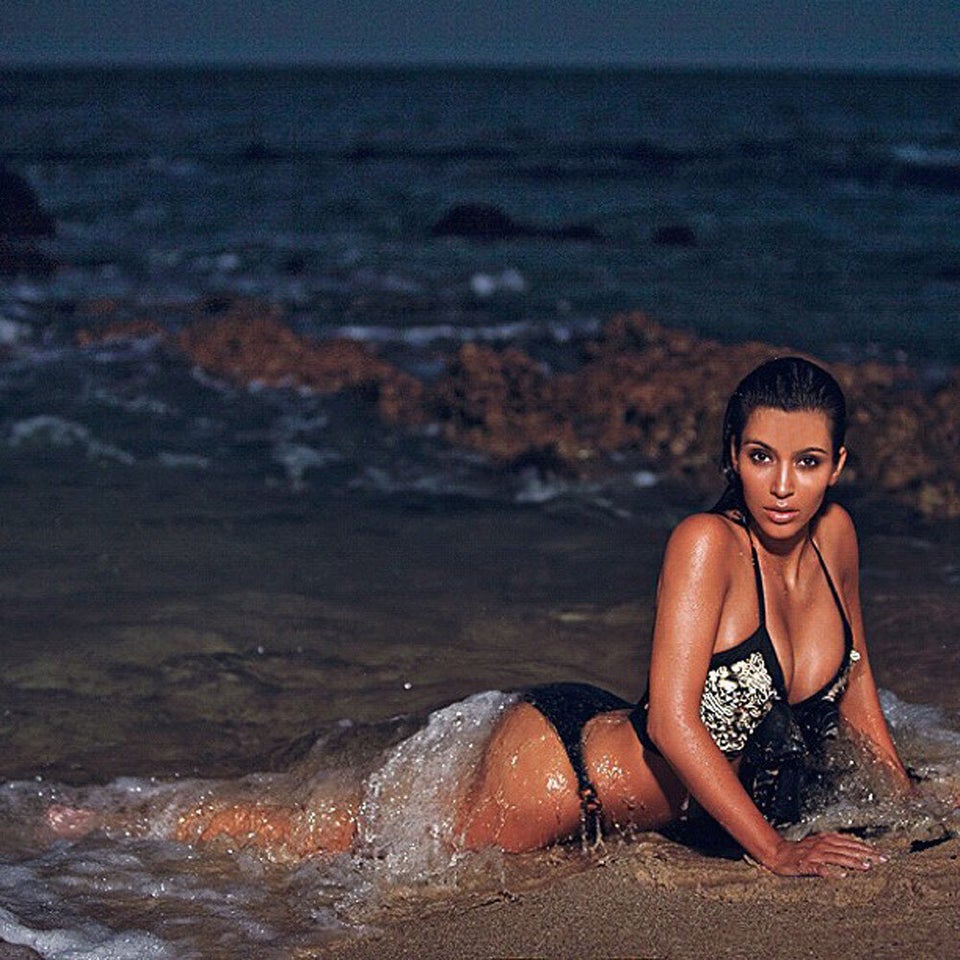 Kim Kardashian en images