A disfigured man who was pictured being tenderly embraced by the Pope has spoken for the first time about his meeting with the head of the Catholic Church.
Riva, who suffers from a rare and painful disease called neurofibromatosis, asked the pontiff for a blessing and was rewarded with kisses and tenderness. Pope Francis caresses Vinicio Riva in Saint Peter's Square at the end of his General Audience in Vatican City, 6 November 2013
The 53-year-old said: "I tried to speak, to tell him something, but I couldn't. The emotion was too strong. It all lasted not more than a minute, but it seemed an eternity.
"But what astonished me is that he didn't think twice on embracing me.
"I'm not contagious, but he didn't know. He just did it; he caressed all my face, and while he was doing that, I felt only love." Riva says the encounter made him feel 'loved'
The incident was seen by many as evidence of the Pope living up to his illustrious namesake, St Francis of Assisi - a revered 13th century holy figure, who according to legend, kissed a leper he had encountered after receiving a message from God.
Neurofibromatosis, which, as Riva says, is genetic and not contagious, causes boils, impaired vision and sometimes cancer.
Those with the disease often face discrimination because of their appearance.
"I'm an atheist, but the more I hear about Pope Francis, the more I like him," Donna Hosie tweeted after pictures of the embrace went viral.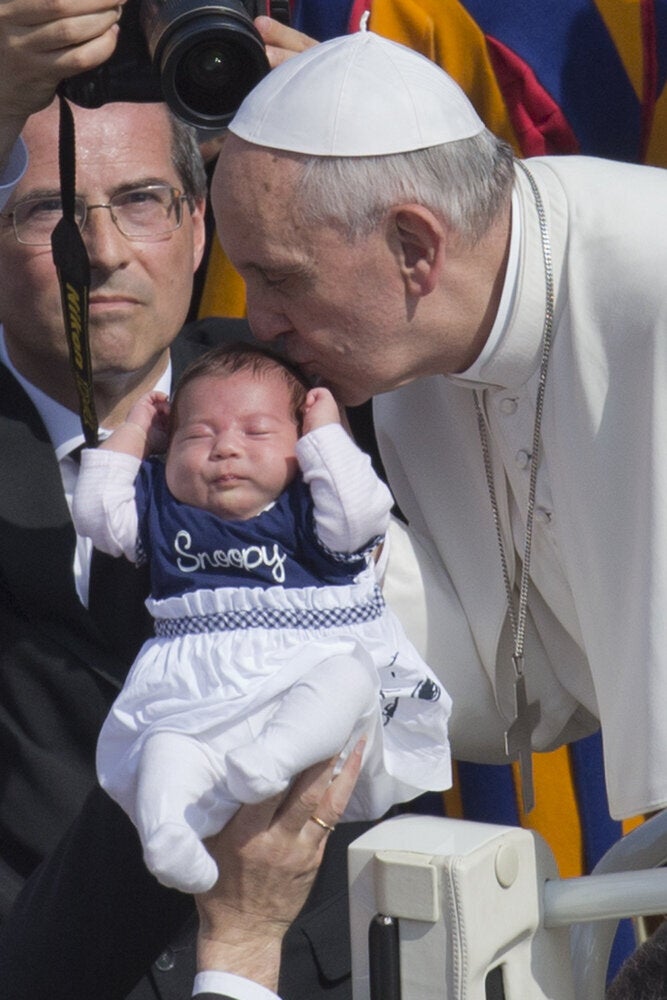 Pope Francis Quotes On The Poor
The kindness of Pope Francis has seen him heralded as a champion of the poor and disadvantaged since he was elected earlier this year.
As Archbishop of Buenos Aires, before his appointment as Pope, Francis washed the kissed the feet of people including drug addicts and HIV/ AIDs patients.
Popular in the Community