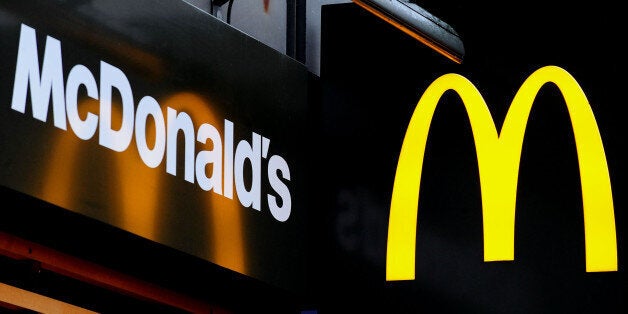 Choice lines - of the few that can be reproduced - from the song - which parodies Nelly's, 'Just A Dream' - include:
"She was licking my nuts, eating my skeet, now I'm locked up beating my meat, open my eyes yeah, she was only 17"
McDonalds blamed the incident on a worker accidentally leaving their personal MP3 player connected to the restaurant's sound system.
"It certainly shouldn't be playing in a restaurant where they sell Happy Meals to children.
"The lyrics are disgusting, they are very explicit - not just a bit risqué, or a bit of swearing.
"It's not what you want while you're having your breakfast.
"You have to be over 18 to download it, so for them to be playing it somewhere that attracts children is obviously a concern."
The incident happened at the Haverfordwest branch of the popular burger chain in West Wales.
A McDonalds spokesman said: McDonald's spokesman said management had spoken to the offending employee - and reminded all staff about company music policies.
He said: "McDonald's is a family-friendly restaurant.
"The content of the lyrics were wholly inappropriate and had no place in McDonald's.
"We endeavour to provide a restaurant environment that is welcoming, comfortable and enjoyable for everybody."