Many sudden cardiac arrests may not be so sudden, according to new research.
A study of 567 men who suffered cardiac arrests showed that more than half showed potential warning signs up to a month before their hearts stopped beating.
Spotting the signs early could be a life-saver, scientists believe. Only between 2% and 12% of people who suffer a cardiac arrest outside hospital survive in the UK.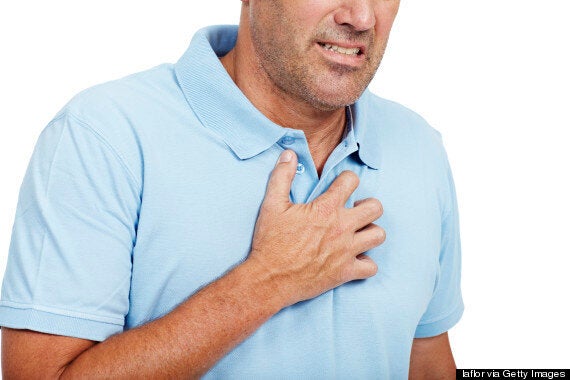 Cardiac arrest happens when the heart stops beating abruptly due to a failure in its electrical system.
CPR (Cardiopulmonary resuscitation) by a first aider can keep blood and oxygen circulating in the body, and a defribrillator can deliver an electric shock to restore a normal heart rhythm. But often help arrives too late.
Each year an estimated 60,000 out-of-hospital cardiac arrests occur in the UK, half of which are treated by the emergency services.
The new US research was part of the 11-year Oregon Sudden Unexpected Death Study which has recruited a million participants in the Portland metropolitan area.
Scientists gathered information about the symptoms and health history of men aged 35 to 65 who had suffered out-of-hospital cardiac arrests between 2002 and 2012.
Of the 567 men, 53% had displayed symptoms up to a month before their cardiac arrest.
Of those with symptoms, 56% had experienced chest pain, 13% shortness of breath, and 4% dizziness, fainting or palpitations.
Most of the men had coronary artery disease, but only about half had been tested for it before their cardiac arrest.
The findings were presented at the American Heart Association's Scientific Sessions meeting in Dallas, Texas.
Lead researcher Dr Sumeet Chugh, from the Cedars-Sinai Heart Institute in Los Angeles, said: "The lesson is, if you have these kinds of symptoms, please don't blow them off. Go see your healthcare provider. Don't waste time."