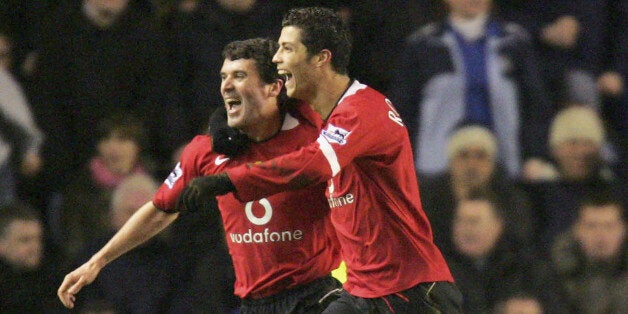 Dominating the Premier League at the fourth attempt and vying with Didier Drogba in the player of the year awards, Cristiano Ronaldo capitalised on English football's newfound fascination with himself in a November 2006 interview.
Hidden among reflections on the 2006 World Cup fallout with Wayne Rooney and his gratefulness for Sir Alex Ferguson and Manchester United fans' support, the then 21-year-old reminisced about a former colleague.
"I had a good relationship with Keane," Ronaldo said. "I was very pleased that a great player with a big name in football told the manager to sign me."
Keane was Ronaldo's teammate for a little over two fraught years in which United won one trophy, their manager suffered a very public humiliation over a racehorse and the club was taken over by the loathed Glazer family. Keane's antipathy with Ferguson and how he had "changed" eventually led to a dressed-up sacking in November 2005, when the Scot was worried about how younger players such as Kieran Richardson, Darren Fletcher and John O'Shea might be affected by their captain's presence.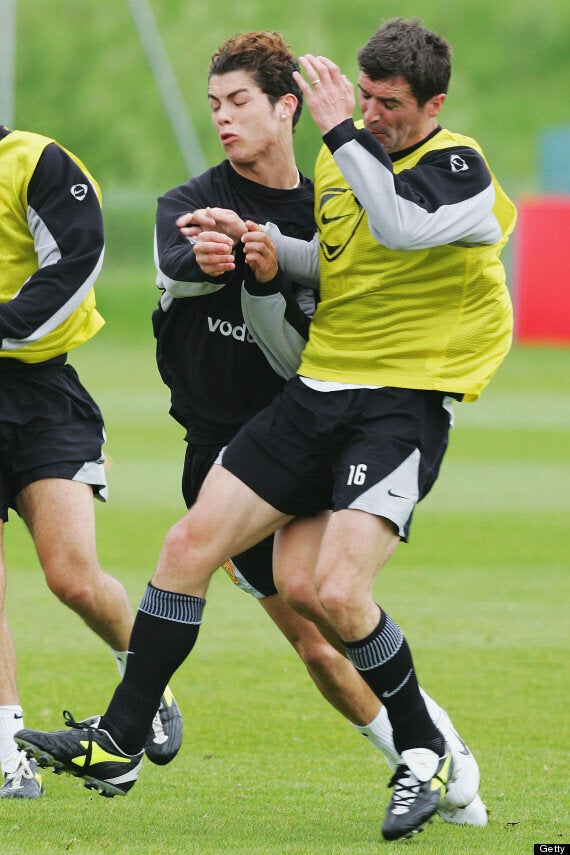 Keane and Ronaldo collide three days before the 2004 FA Cup final
There were no concerns about Ronaldo, though. Although Ferguson insists Keane "was taking them all down", his critique was focused on serial underperformers. Richardson and O'Shea would continue to be liabilities at United until they joined Sunderland and Fletcher's impact amounts to just two excellent seasons out of 10.
Ronaldo was not immune from Keane's b*********s. Gary Neville and Ruud van Nistelrooy were the most notably perturbed players whenever Ronaldo ceded possession or was overly ostentatious, but it is difficult to recall an outstanding moment when Keane rollocked the winger.
Keane cut Ronaldo some slack. He was 18 when he joined United and didn't speak English, so chasing him around the dressing room at half-time or shoving him during a match (a fate that befell Nevilles Gary and Phil) was futile. And Ronaldo is more similar a footballer to Keane than many care to realise.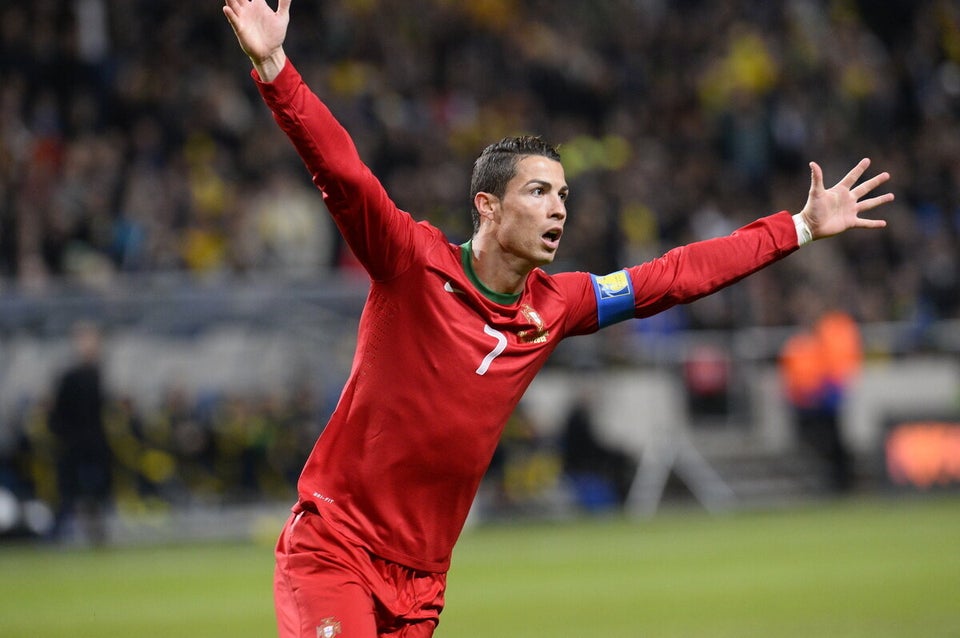 Ronaldo vs Sweden
He shed tears after Portugal's Euro 2004 final loss to Greece and United's FA Cup final defeat to Arsenal on penalties. Keane even consoled Ronaldo event though he has often given the impression that crying over football is worthy of a suspension.
The pair share a relentless obsession with winning despite their different cultures and backgrounds. Whereas Ronaldo animatedly throws a hissy fit, Keane would spout vitriol demanding his teammates meet his standards. Their reactions channel the same frustration.
Portugal midfielder Miguel Veloso hailed Ronaldo as a "machine" after he crushed Sweden midweek, and Keane possessed such a drive at United. Even after a 2002 hip operation curtailed his impact, he taught Steven Gerrard and Patrick Vieira a lesson in back-to-back 2004/05 away League games.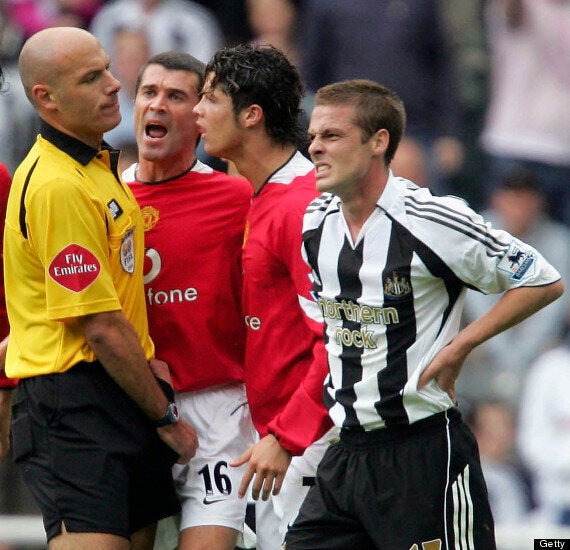 Keane and Ronaldo take exception to Howard Webb's refereeing at Newcastle in 2005
Keane, whose cynicism has intensified in his post-playing career, can't speak highly enough of Ronaldo and thought his 2009 £80 million transfer to Real Madrid was "cheap".
"He's the best player in the world," Keane said at the time. "Footballers are classed as entertainers and if you look at any industry the top people get the top money."
Earlier than that, in 2008 he waxed: "I think Ronaldo is outstanding. If you had asked me two or three years ago I would have told you he could go on to be the best player in the world.
"I thought that would happen after he had been playing over a longer period of time, but his form this season (2007/08) has been a different class."
Keane was managing Ipswich and Sunderland when he aired the aforementioned quotes, which illustrates just how much he values Ronaldo. Theirs might be an unlikely alliance, but Keane is deserving of a thank you if Ronaldo regains the Ballon d'Or.