One of the many things we learned from this walk through a nostalgic wonderland was that 'Doctor Who's title sequence was, in fact, a camera pointed at a monitor and filming the result, in an eery offering of video feedback.
This was a metaphor for the full 90 minutes, a drama as aware of its audience's love for the subject as it was concerned with telling a good tale.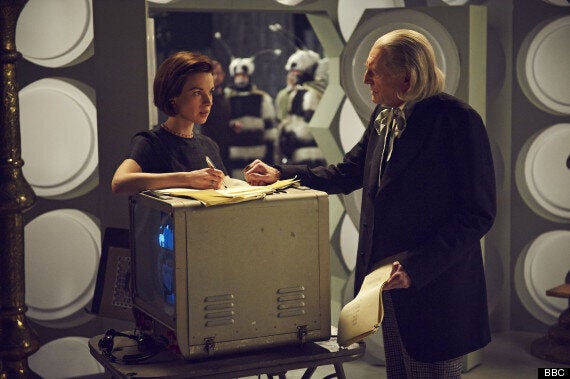 'An Adventure in Space and Time' had so much to enjoy, from pipes being smoked in TV control rooms (this was 1963) to the sound of Brian Cox's fool-no one American accent, to the sight of one meek-looking chap bellowing into a lip mike, with a Dalek's voice coming out the other side.
As much as anything, this was a Proustian recherche du BBC perdu - a wistful wander along the doughnut corridors of a much-loved, much-missed Television Centre. As a former inhabitant myself, the sight of Eros' shiny golden-apples posterior was enough to set me off.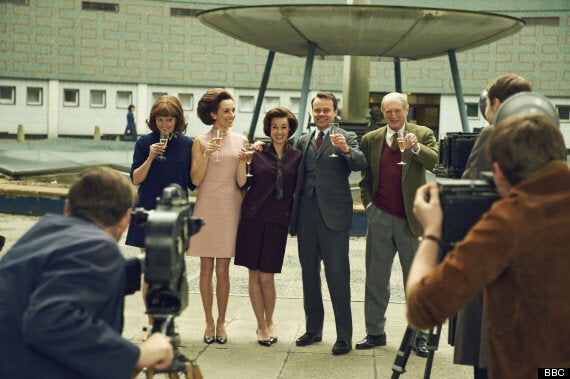 Somewhere between the cigarette smoke a la 'Mad Men', and feisty stockinged women imported straight from 'The Hour', in the gap in the schedule between 'Grandstand' and 'Juke Box Jury', a new programme was born.
Its midwives were a young producer Verity Lambert (Jessica Raine) and a cigar-brandishing Head of Drama Sydney Newman (Cox). But, in between some delightful cameos - did you spot them all? - the real backbone of the piece was David Bradley as the first keeper of the Tardis, William Hartnell.
With subtlety and vulnerability, he was as full of nerves, neurosis, vanity and enigma as any of the Doctors who followed him - a reluctant sci-fi star who considered himself "a legitimate character of the stage and film", not someone competing for screen time with exterminating washing machines.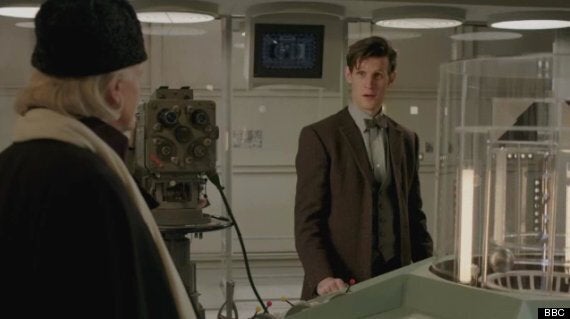 Over three happy years, Hartnell, too, caught the bug and found himself playing with pint-sized fans in the park, before it was all over, with ill health managing to stop even a time-traveller in his tracks.
It was time for the first Time Lord to make way for the second, Patrick Troughton, but, just when it didn't need to get more moving, writer Mark Gatiss had one more little trick up his sleeve.
And so, as Hartnell bid final farewell to the console and the role that would accommodate eleven actors and counting*, whom should he encounter but its most recent incarnation?
There was Matt Smith, sad but triumphant, bow-tied and floppy-haired. The eleventh Doctor doffing his cap to the first, with suitable pride and gratitude for paving the way for a half-century of police telephone box adventures.
This programme captured the spirit, wit and capacity for storytelling that was the essence of both BBC Television Centre, with Doctor Who at its heart.
50 years later… thank goodness one of these is still going strong.