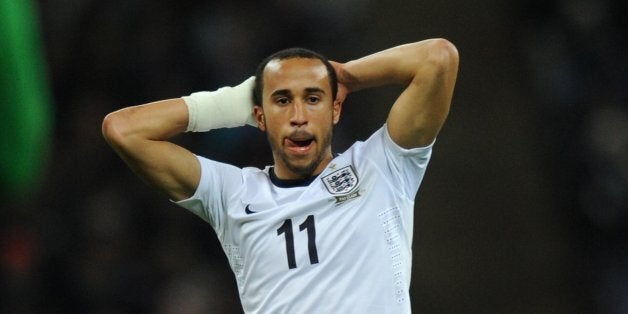 By now you should have come across the fun World Cup draw simulator which popped up online midweek. Although Fifa confirmed England would be second seeds last month, the Grim Reaper is knock-knock-knocking on (Roy) Hodgson's door and ready to place the Three Lions in another group of death.
The worst case scenario for England in Brazil, arguably, is Spain, France and the United States, which will only intensify the pessimism following their friendly defeats to Germany and Chile (also potential group opponents). On the flipside, it could be Cameroon, Honduras and Switzerland, although "England Algeria Slovenia Yanks" spelt out "EASY" for The Sun four years ago.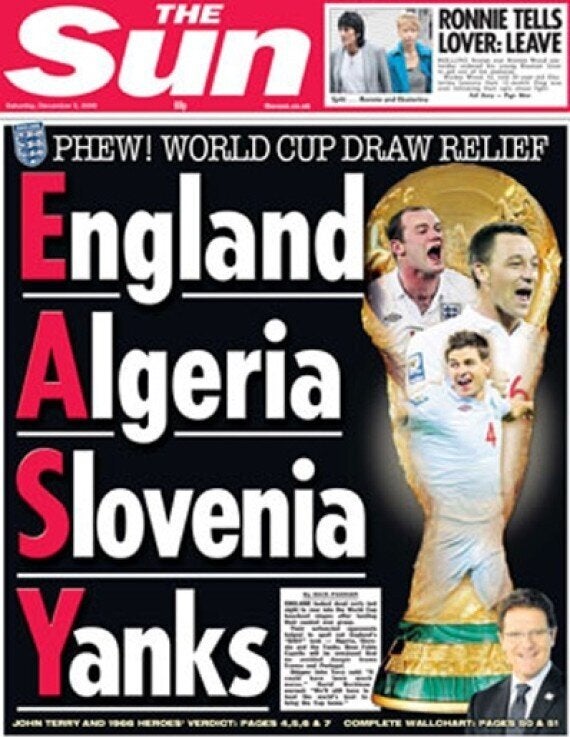 England only beat Slovenia and finished second in their group
England have actually experienced this fate before in 2002, when they were drawn against favourites Argentina, bogey team Sweden and the unpredictable Nigerians. A memorable victory over the Argentinians sandwiched between two draws secured a last 16 berth.
Appropriately, they were also the first team to be involved in such a fatal faction, when the 1958 World Cup's Group 4 consisted of Brazil, England, the Soviet Union, and Austria. Uruguay manager Omar Borrás popularised the "group of death" saying ahead of the 1986 finals in Mexico, when Group E threw up West Germany, Denmark, Scotland and Los Charrúas.
Groups of death are seldom in World Cup finals purely because of the number of nations, which has diminished their aura. In the 2006 World Cup, both Group C (Argentina, Netherlands, Côte d'Ivoire and Serbia and Montenegro) and Group E (Italy, Ghana, Czech Republic and the United States) received the unwanted moniker.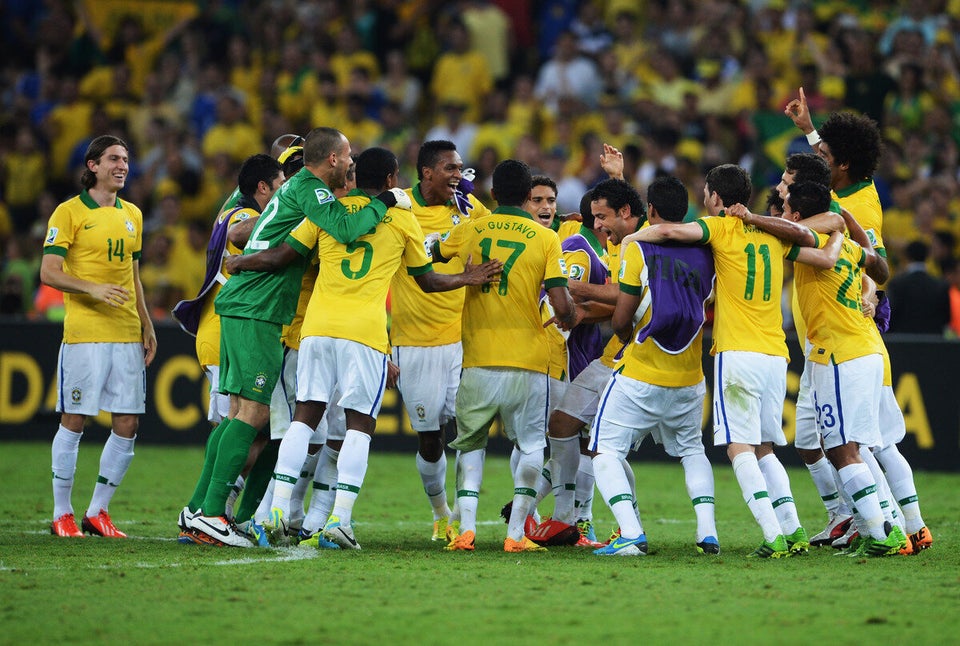 Who'll be at the 2014 World Cup?
At the dreary 2010 finals, Brazil, Portugal, Ivory Coast and whipping boys North Korea was the deadliest group, and Portugal qualified with just five points, massacring the Koreans 7-0.
There are usually plenty of soporific fixtures before the knockout stage at World Cups, unlike at a European Championship, which consists of the 16 best teams on the continent. In 2008, neutrals were treated to Holland, Italy, Romania and France in the same set and in 2012 it was Holland, Germany, Portugal and Denmark. Unfortunately, Uefa p̶r̶a̶t̶ president Michel Platini has expanded the contest to 24 teams for Euro 2016.
Related