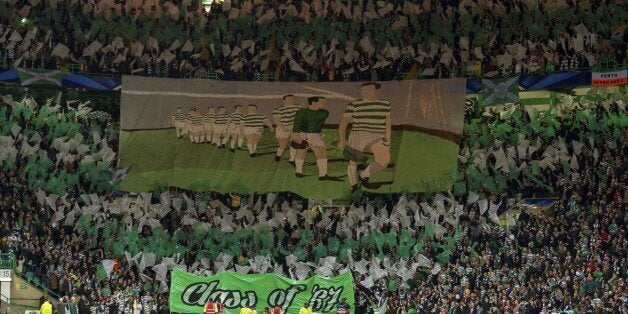 Five Celtic fans have received jail terms for their involvement in violence before their Champions League match against Ajax in Amsterdam.
A sixth fan was acquitted after the group appeared at Amsterdam District Court on Thursday.
Two of the men were sentenced to two months, one to one month and two to six weeks while one was acquitted, according to lawyer Kerem Canatan who tweeted from the court. He said they all had two weeks to appeal.
The men were arrested following clashes between fans and police before the Glasgow club's match against Ajax on November 6.
They were accused of acts of violence in a public space and reportedly denied the charges.
Following the mass disturbance, Dutch police said 28 Scots were among 44 people arrested in the wake of the clashes which left eight police officers injured.
One officer was knocked unconscious in the fighting in Dam Square while others suffered broken noses.
Mr Canatan tweeted that the judge has awarded damages of €250 (£209) to three police officers and €500 to one officer.
Twenty-two of the Scots were released with some paying fines of up to €500 (£420), Dutch police said.
Of the six remaining Celtic supporters in court yesterday, two had been in custody since their arrest, while four others were released pending today's hearing, according to reports.
After the disorder, Celtic responded to claims from fans that they were poorly treated by opening an internal investigation and said the club would be liaising with various authorities in Amsterdam and the UK in order to fully understand events.
A club statement issued at the time said there was "no excuse for any form of violent conduct", but added: ''There is no question that Celtic supporters have been subjected to a high degree of provocation.''
Popular in the Community