Turkey is an exceptionally healthy meat, so what better way to undo all that good work than with a rich stew and a gorgeous cake with cream cheese frosting?
We've selected two recipes from The Kinfolk Table, a doorstopper of a book that is stuffed with recipes from other people's dinner tables. Nathan Williams, who wrote the book did so with the intention of putting the relationships people have with food at the forefront, not fancy-pants table decorations.
The recipes come from lots of different cultures and have been taken from Portland, Brooklyn, Copenhagen and the English countryside.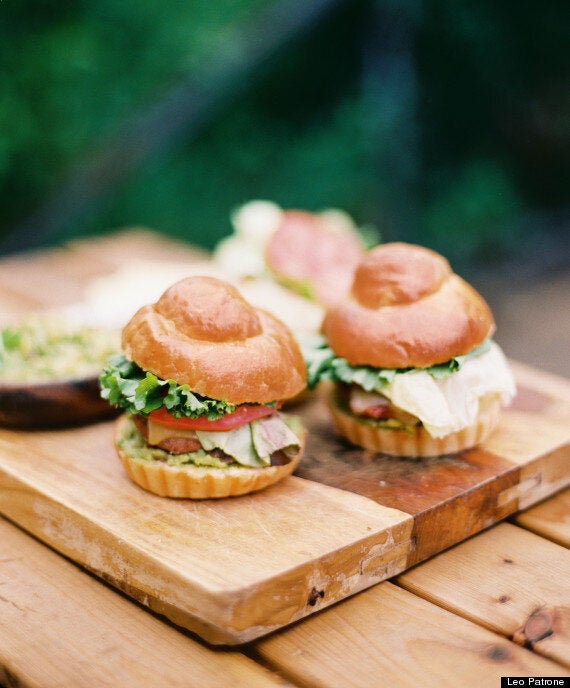 11/4 pounds (500 grams) lean ground turkey
2 to 3 garlic scapes, minced (about 1/4 cup/57 grams)
1 tablespoon (15 milliliters) extra-virgin olive oil
1 teaspoon (3 grams) ground cumin
1 teaspoon (6 grams) salt
1 teaspoon (6 grams) freshly ground black pepper
2 ripe avocados, pitted and sliced
1. Light a charcoal grill and allow the coals to turn ashy and white. If using a gas grill, heat it to medium-high.
2. Combine the turkey, garlic scapes, olive oil, cumin, salt, and pepper in a medium bowl and mix until well combined.
3. Shape the mixture into 4 patties and grill for 4 to 5 minutes per side or until cooked through.
4. Serve the burgers on the brioche rolls and top with Gruyère cheese slices, avocado slices, and mustard greens.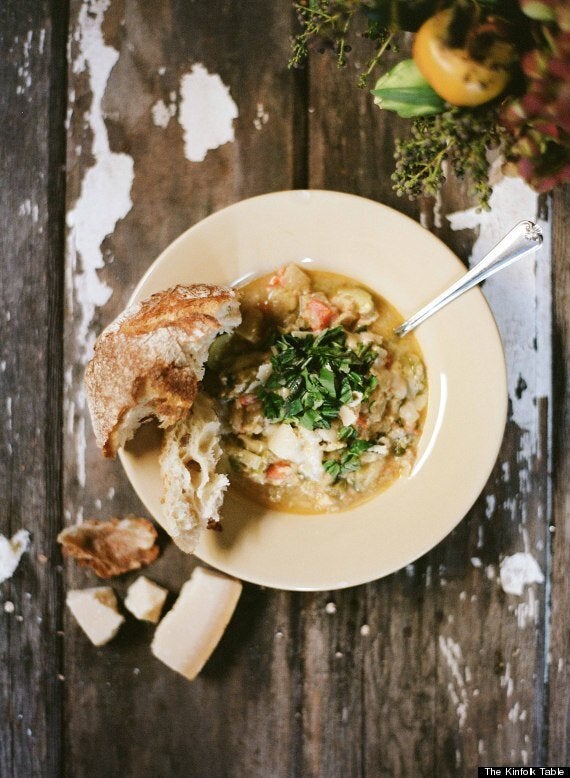 From the Molise region of Italy, ciabbottola means "fills the belly" and is a rustic brunch or lunch dish. To make it even heartier, you can add fresh Italian sausage: remove it from the casings and cook in step 2 along with the onions, breaking up the pieces while cooking.
1/2 cup (120 milliliters) extra-virgin olive oil
4 white onions (about 2 pounds/455 grams), cut into 1/4-inch (0.64-centimeter) pieces
4 green bell peppers, cut into 1/4-inch (0.64-centimeter) pieces
1 red bell pepper, cut into 1/4-inch (0.64-centimeter) pieces
2 pounds (910 grams) zucchini, chopped into 1/4-inch (0.64-centimeter) pieces
1 eggplant (about 11/2 pounds/680 grams), chopped into 1/4-inch (0.64-centimeter) pieces
4 large ripe tomatoes, coarsely chopped or crushed
2 teaspoons (0.4 ounce/12 grams) sea salt
Fresh basil, thinly sliced
Parmigiano-Reggiano or pecorino Romano cheese, finely grated
1. Heat the olive oil in a large pot or Dutch oven over medium heat until shimmering. Add the onions and green and red bell peppers and cook for 10 minutes or until the onions are soft and translucent. Stir in the zucchini, eggplant, tomatoes, and salt, then cover and reduce the heat to low. Simmer for 30 minutes.
2. Add the eggs and stir, gently and constantly, for about 6 minutes or until they are cooked through.
3. Sprinkle the ciabbottola with the basil and cheese. Serve.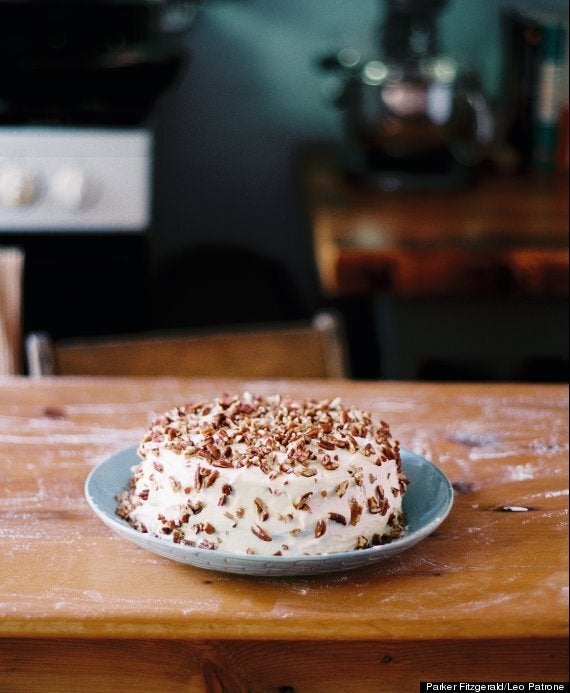 Hummingbird Cake with Cream Cheese Frosting
Jess: Whenever I dream of cake, this is the one I dream about. My Grana Rogers was known for her baking and this is my mother's favorite cake of hers. Every year my mom bakes this for her close friends on their birthdays.
2 tablespoons (0.6 ounce/
28 grams) unsalted butter, at room temperature
460 grams) all-purpose flour
2 cups (14 ounces/400 grams) sugar
1 teaspoon (3 grams) baking soda
1 teaspoon (3 grams) ground cinnamon
1 teaspoon (6 grams) salt
3 large eggs, beaten and at room temperature
360 milliliters) vegetable oil
1½ teaspoons (7.5 milliliters) vanilla extract
2¼ cups (9 ounces/255 grams) pecans, chopped
Two 8-ounce (454 grams) packages cream cheese, at room temperature
2 sticks (8 ounces/227 grams) unsalted butter, at room temperature
2 pounds (908 grams) confectioners' sugar
1 teaspoon (5 milliliters)
1. Position two racks in the upper third and lower third of the oven and preheat the oven to 350°F/177°C. Grease three 9-inch/23-centimeter round cake pans with the butter. Dust the pans with ¼ cup/35 grams flour and knock out any excess; set aside.
2. Finely chop the bananas and measure out 2 cups/340 grams; reserve any leftovers for a different use. In a large bowl, whisk together the remaining 3 cups/425 grams flour, the sugar, baking soda, cinnamon, and salt. Add the eggs and oil and stir just until the dry ingredients are moistened. Stir in the pineapple, vanilla, and half of the pecans.
3. Divide the batter equally among the prepared pans. Set two pans on the top rack and one on the bottom. Bake, rotating and alternating the cakes halfway through the baking time, for 25 to 30 minutes or until a tester inserted in the center of the cakes comes out clean. Transfer the cakes to racks and cool in the pans for 10 minutes, then invert them directly onto the racks and cool completely, about 1 hour.
For the frosting and assembly:
1. While the cake cools, beat the cream cheese and butter with an electric mixer on medium speed until light and fluffy, about 3 minutes. Decrease the speed to low and add the confectioners' sugar and vanilla. Beat until light and fluffy, about 3 minutes.
2. To assemble, spread the frosting between the layers, scattering some of the remaining pecans in between. Continue spreading the frosting on the top and sides of the cake and sprinkle the remaining pecans on top. Serve.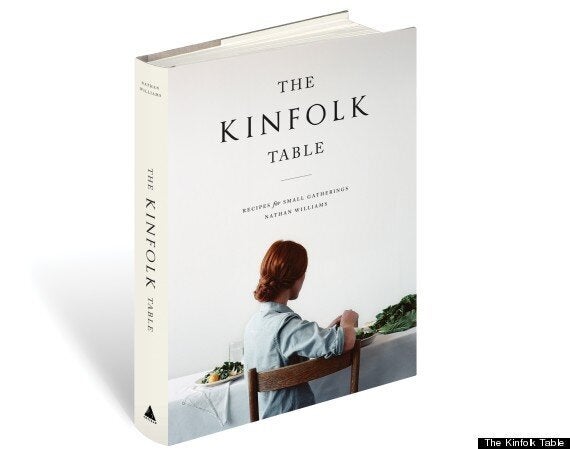 Related