Relaxed sunbathers soak up the rays, not knowing they are being secretly snapped as part of a quirky art project.
Photographer Tadao Cern spent a weekend photographing men and women as they slept on a public beach on the Baltic Sea in Lithuania.
The project, titled 'Comfort Zone', was aimed at exploring how different surroundings affect people's inhibitions.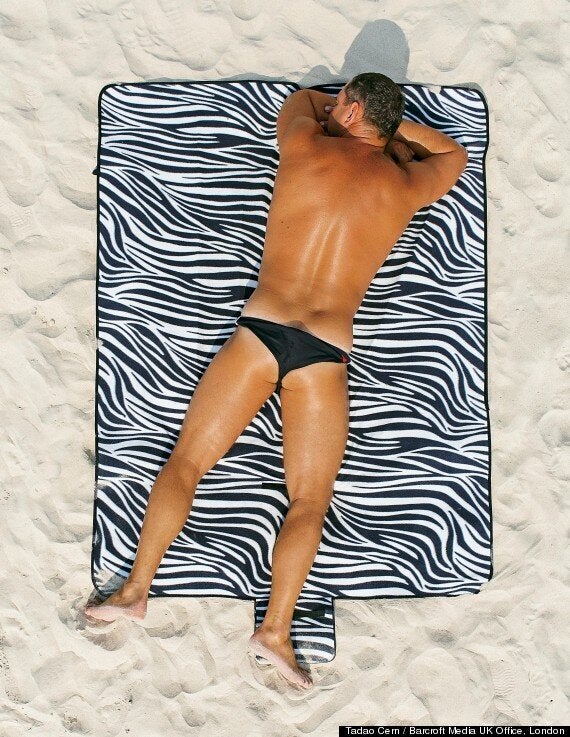 "During our everyday life we attempt to hide our deficiencies, both physical and psychological, said Mr Cern, who took each photo at an angle that would not reveal the subject's identity.
"However, once we find ourselves on a beach – we forget about everything and start acting in an absolutely different manner.
"Is that because everyone else around you is doing the same?
"I would love if the same rules were applied beyond the borders of the beach –where people would care less about what others may think about them.
"I believe that this in turn would show how different, interesting and beautiful we truly are."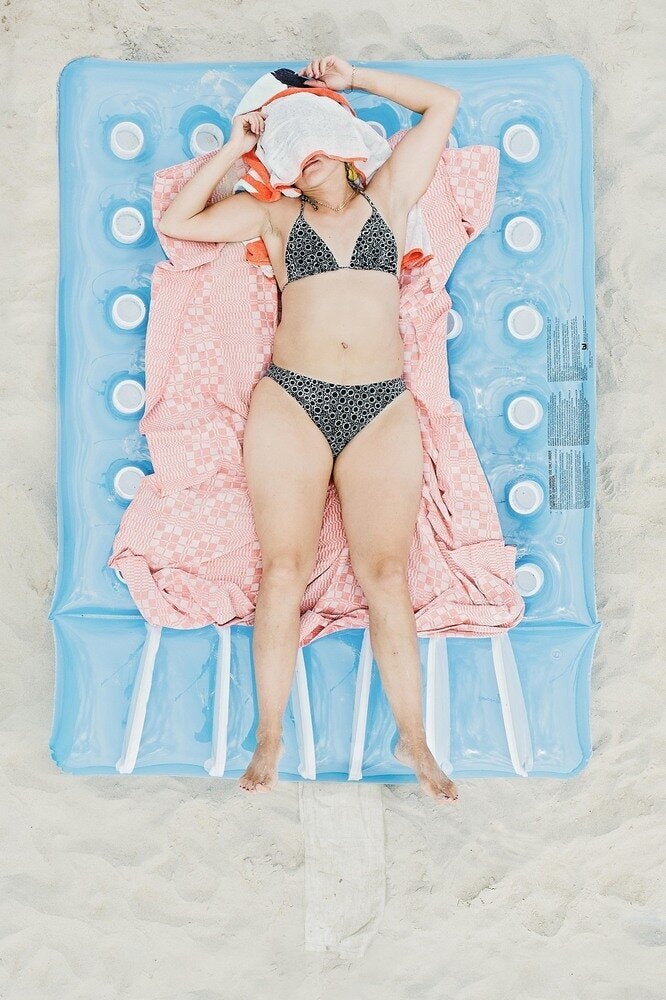 Tadao, from Lithuania, has previously produced exhibitions called 'Blow Job' where models had hairdryers blown in their face.
The photographer has also another project about creating a 'real-life' Vincent Van Gogh.
He came up with his latest idea while visiting a public beach that had been his favourite as a child.
"These photos are not staged," he adds. "All of them have hidden faces not by an accident, but to grant an observer with an opportunity to calmly scrutinise each and every detail without being distracted."
"It also helps to avoid empathy or connection between people in the photos and the observers.
"My favourite piece is the one with the two ladies - it was my first shot and from the moment I saw it I was convinced that I must finish this project no matter what.
"Even though the process was stressful and frustrating, today I can finally say that I am really happy with the end result."
Tadao has created 24 images as part of 'Comfort Zone'. These can be bought at www.tadaocern.com