But despite feeling his age, the 85-year-old TV presenter, who first appeared on Sunday Night At The London Palladium in 1958, said he would not be retiring just yet, even if the hit BBC show might not be part of his long-term future.
Sir Bruce told The Sun he had a number of projects lined up for next year - but Strictly was a glaring absence.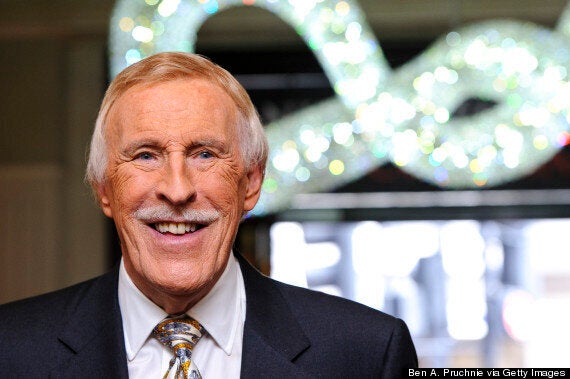 "I've got three one-man show dates fixed for next year and I'm doing another thing for TV in April that I can't talk about yet," he said.
"So if I was to leave Strictly Come Dancing, I wouldn't retire. That's the furthest thing from my mind at the moment. While I'm able to walk and play golf I'll still work."
Sir Bruce admitted the punishing schedule for Strictly was difficult for him, despite him having a break during the run, saying: "The constant week-after-week can drag you down, especially when you are getting older."
And he was pragmatic about the inevitability of his own mortality.
"I know I'm on borrowed time. There's no getting away from it. When I look at all my friends that have gone - Eric Sykes, Frankie Howerd, Sammy Davis Jr - I know I'm on borrowed time.
"How I'm still here I just don't know. I don't know how, why or wherefore. But I'm not really questioning it that much. The day will come and it could be tomorrow, who knows?
"It's no good saying it's never going to come. You've got to be able to accept it. So I'm conditioning myself so it's not going to be a big surprise. It will just be, 'Ok, time to go'.
"When the time is up I'll be ready for it. I probably won't be very happy about it. But I'll know it's time to go."
The presenter also spoke of being pigeonholed in his career in the UK, and of still harbouring ambitions for his work.
"The other thing I'd like to do is a small part or cameo in a wonderful film like Harry Potter. I would be a terrible old man. Scrooge maybe...," he said.
"The trouble with Britain is they tend to cubbyhole you. To most people in this business, I'm a game show host. I can go to Glastonbury and prove all that wrong but people still think of me as the guy from The Price Is Right and The Generation Game.
"In America it's completely different. You can present a game show and have a part in Law And Order or a film."
Sir Bruce defended his occasional presenting mishap, saying that live TV was like "waiting for a guillotine to come down", and took a gentle swipe at Strictly's main Saturday night TV rival, The X Factor, suggesting it may have run its course and calling it "boring".
"(Simon Cowell) may wave a magic wand and make The X Factor a completely different show," he said.
"But I don't know how you can revamp a show which is a singer, followed by judges, followed by a singer, followed by a singer, followed by judges, followed by a singer, maybe a guest star, followed by another singer.
"And after two hours, what happens? Another singer. He has done marvels in the past, but I think the end has got to come. I just think people have stopped watching it. It's the kind of show that can get boring. For those kind of shows, the days are numbered."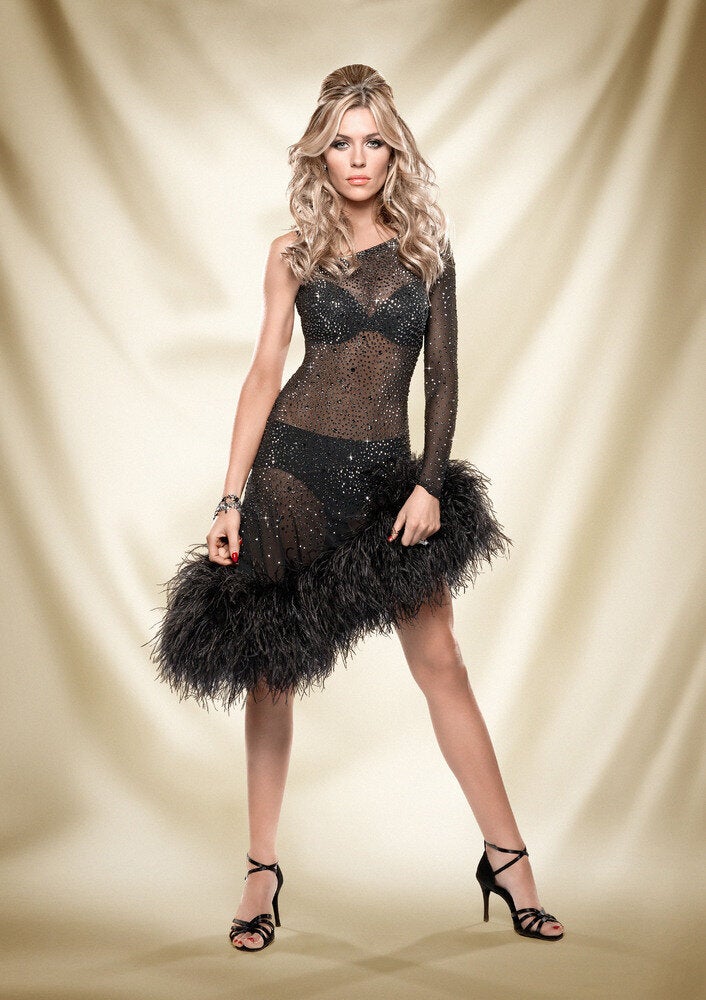 Strictly Come Dancing line up
Popular in the Community