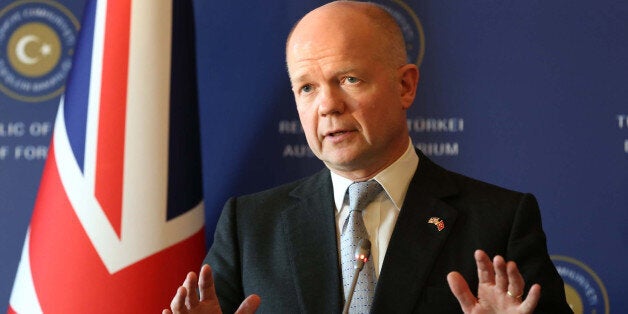 William Hague has arrived for talks in Geneva amid hopes an historic deal may finally be signed on Iran's nuclear programme.
He said that remaining gaps in talks between Iran and six powers on Tehran's nuclear programme were narrow but important.
A deal over Iran's nuclear programme will only be agreed if it is "truly worthwhile", the Foreign Secretary said today as he arrived in Geneva for international talks. Mr Hague joined counterparts including US secretary of state John Kerry at the meeting and the presence of senior ministers has raised expectations that a deal could be close.
Negotiators have been working since Wednesday to find language acceptable to Tehran and the E3+3 group - the US, Russia, China, France, Britain and Germany.
Arriving at the talks, Mr Hague told reporters: "We have come now to support these negotiations and be able to confer together easily and quickly if we need to make fresh decisions of any kind.
"They remain very difficult negotiations, I think it's important to stress that. We're not here because things are necessarily finished, we're here because they're difficult and they remain difficult.
"There are narrow gaps but they are important gaps. It's very important that any agreement is thorough, that it is detailed, that it is comprehensive, and that it is a deal in which we can all - the whole world - have confidence that it can work and it will be observed."
He added: "We will only make a deal - the six countries involved - will only make an agreement if we think it is a truly worthwhile agreement and really does address the problems caused by Iran's nuclear programme."