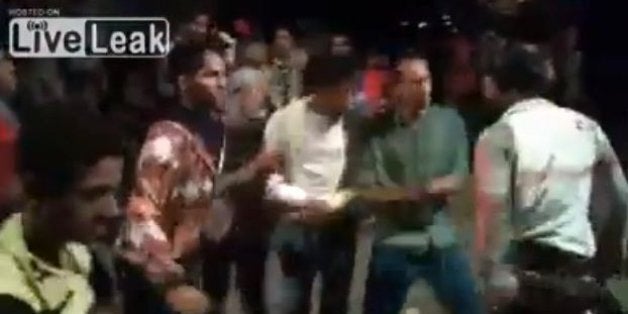 UPDATE: A police source has told Reuters that the guest at the wedding in the southern city of Taiz lost control of his rifle, leading to the deaths of two men. Two other people were injured.
In Yemen, a wedding turned deadly as a man dancing to "Gangnam Style" accidentally fired his AK-47 into the tightly-assembled crowd.
One of the men, wearing a white shirt and black turban, can be seen waving his assault rifle as he gyrates on the dance floor while others look on.
Suddenly, another burst of gunfire erupts and the camera pans round to show three people lying in pools of blood on the floor amid screams of horror.
It is unclear how many of the guests were injured in the incident, but at least three reportedly died.
Celebratory gunfire is extremely common in Yemen and other parts of the region.
According to the National Yemen website, accidental shootings or weapons tampering accounts for 80 per cent of gun crime.
Back in 2011, some 100 people were injured as a result of celebratory gunfire fired by supporters of President Ali Abdullah Saleh, who was ousted later that year.
Authorities have tried to ban the practice but have not been able to eliminate the problem.
Popular in the Community