The family of a boy killed in a tornado are convinced he has reappeared - in a family photograph taken after his death.
Nicolas McCabe died when Plaza Towers Elementary School, in Oklahoma, was caught in the storm in May.
A photograph of his young cousin, taken during Fourth of July celebrations, has emerged, showing what a appears to be a boy standing behind her as she waves a firework.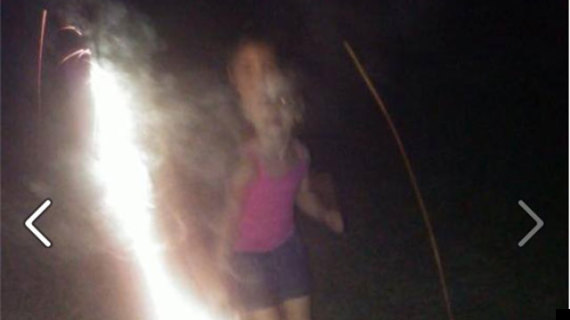 'I coudn't believe what I was seeing'
His father, Scott McCabe, told News9.com: "I couldn't believe what I was seeing."
TOP STORIES TODAY
He went on: "I was in awe. It touched my heart...It's obviously not Madison. It's obvious there are two people there or one person there and one spirit there."
McCabe said his son had loved July 4, and said he was convinced he was in the picture.
"I feel it, you know...I feel it that he's here."
Nicolas was buried in his red school t-shirt, and McCabe said he could make out the same garment standing behind Madison.
Admitting people were sceptical about his claims, he added: "They can say what they want. I believe. I believe he's watching over us."