One of the major surveys about the sex lives of Brits has just been published, and one of the key findings is that we aren't having quite as much sex as we used to.
The National Survey of Sexual Attitudes and Lifestyles (Natsal), which is conducted every decade has found that people have sex three times every month on average. This means that our sexual activity is steadily declining.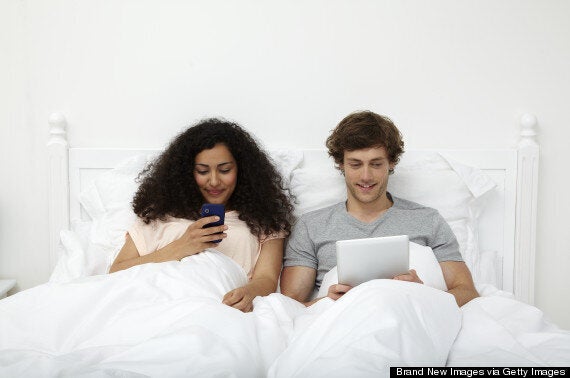 "People (are) taking laptops to bed, iPads, the fact work comes into our home now – there's no strict divide," she said.
Jo Hudson founder of Play Kinky and the Kinky Times agrees. Talking to HuffPost UK Lifestyle, she said: "Technology is clearly a rampant influence in today's society and naturally it pulls focus from actual people. People touch their smart phones more than they touch their partners. For our money, phone bans at bedtime are as crucial as technology embargoes at the dinner table."
Jo's company ran a survey earlier this year, and funnily enough it revealed that the biggest sexual desire within couples is "simply to have sex more often (48% of respondents agree) and that a more fulfilling sex life would improve not relationships (78% agree) but actually overall wellbeing (70% agree). Sexual satisfaction is an important need and should not be neglected."
Story continues below the slideshow: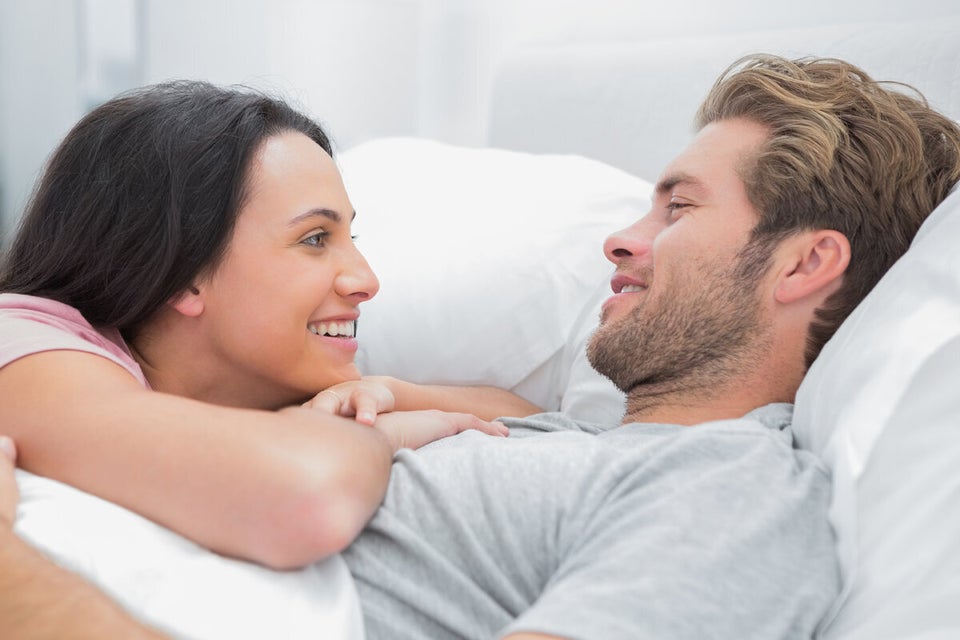 Sex Secrets Everyone Should Know
"I think there is a shift on how we have relationships, partly based on technological developments. A 100 years ago people typically may only have met one or 200 people in their entire lives. Now, with social media, we can have hundreds of "friends" - but do we allow ourselves to have deeper relationships? It's as though we have more breadth but less depth in relationships. Intimate relationships require us to show ourselves, to be vulnerable and I think that people are finding this difficult. It's easy now if we fall out with one person, just to move on to the next, we have so much choice.
"Sex can obviously be a very intimate experience, especially in an existing relationship. For many it is challenging to move beyond the superficial performance level of sex into something more real and meaningful. I think that many people avoid this because it can evoke uncomfortable feelings."
"The fact that these days everyone is either on some sort of mobile or computer device has meant that there have been distractions, but sex can take place at any time of the day or night – there doesn't have to be a prescribed time for it to happen. Sometimes spontaneous and creative thinking needs to be part of the mix and couples need to be adventurous. For a start, they need to be able to talk about things. It seems to me that it's all too easy to blame everything on modern-day appliances, as seductive and obsessive as they may be."
The other thing to bear in mind is that while there can be comfort in knowing that other people are having the same sexual issues as you, don't be worried about what may or may not be 'normal'.
Suzi Godson, The Times sex columnist and HuffPost UK blogger has said that often these types of survey don't take into account the permutations of what may affect someone's sex life. "It is much easier for clinicians and researchers to raise questions about sex but it's much harder for them to deal with something as abstract as sexual pleasure.
"One of the most important functions of the Natsal research is to correct myths and misinformation about sexual behavior. What's very reassuring is that older people continue to have and enjoy sex and it mediates expectations by showing that people are not, as we have been lead to believe, having sex an average of three times a week."