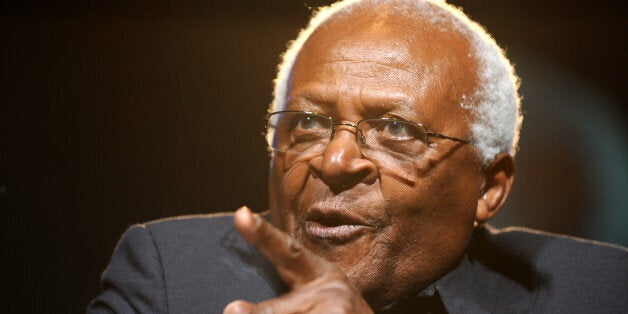 The campaign against Romanian and Bulgarian immigrants coming to Britain has echoes of Enoch Powell, a world famous human rights campaigner has warned.
Archbishop Desmond Tutu was asked about the lifting of visa restrictions on people from the new EU countries, which will come into place in January.
It comes after a poll revealed that almost half of Britons wanted to deny working rights to Bulgarians and Romanians when they arrive here, while over 50% thought immigration had a negative effect on the country.
The debate ahead of their arrival has been highly charged, with Ukip accused of "scaremongering" over the numbers of people who will choose to move to this country.
Powell famously warned of the impact of mass immigration in a notorious speech in 1968.
"Like the Roman, I seem to see the river Tiber foaming with much blood," he said.
On his comparison with the former Conservative MP, Tutu, the Nobel peace laureate, went on: "I thought that was one of the worst moments of your modern history. It was people from here who helped to recover our humanity.
"I just hope you do not miss that opportunity. It would be just for short-term returns. People are worried, rightly of course, about economics — but in the end those who do not share end up not actually enriched."
Tutu was speaking as he was awarded the Freedom of the City of London.
Bishop of London Richard Chartres said immigrants were "an economic advantage".
He added: "The diversity of this place is part of its attraction."