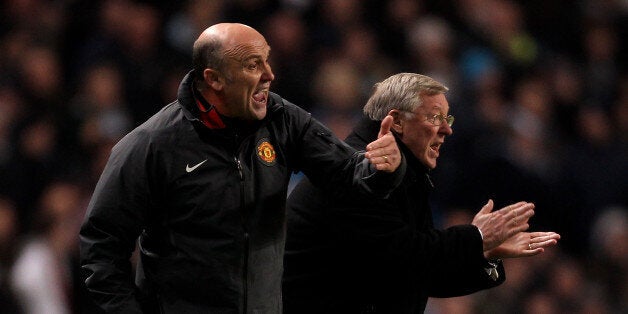 Phelan was promoted to assistant manager following Carlos Queiroz's departure in 2008, having been a first-team coach for seven years.
Keen to crow about his coaching credentials, Phelan has attempted to take an even greater portion of the credit for United's three Premier League titles between 2009 and 2013.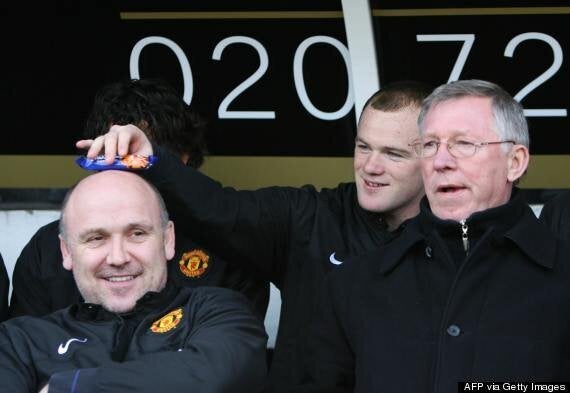 Wayne Rooney teases Phelan on the Fulham bench in 2009
"With the way things have gone, my first thoughts are to be the boss, yeah. It's the progression for me now. That's what I've been doing for the last five years, albeit with the title of assistant boss," Phelan said.
"He [Ferguson] was the head of the establishment, there's no doubt about it and rightly so. He didn't get to where he's got through not being a big decision maker but he'll be the first to admit that a lot of people played their part in that.
"We all were undercover in that respect. We weren't the face of what was going on but that was our job. There's no problem with that from my point of view. The blinkers are off now because I'm outside of all that.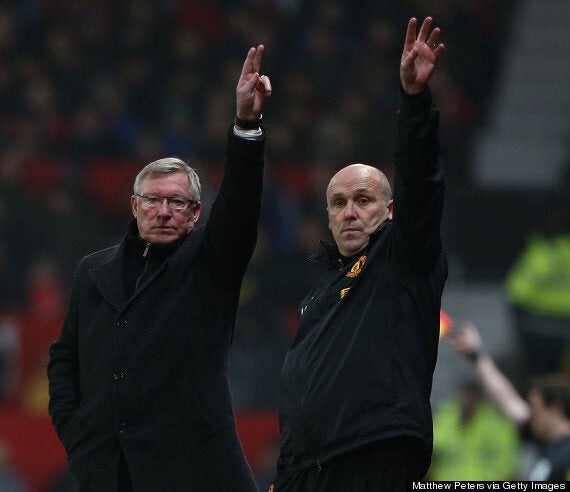 Which of you was the boss?
"But you were decision making so I'm more than capable of handling that. It's a case now that if the opportunity comes up to be a boss then I'll have a look at it.
"In my case I've been in a job so long at one place. I'm not saying I've become institutionalised at Manchester United but my qualities have been at Manchester United."
Phelan was signed by Ferguson in 1989 from Norwich in 1989 and spent five years at Old Trafford. He returned in a coaching capacity in 1999 and was appointed first-team coach in 2001.
The 51-year-old took charge of United's 5-2 League Cup win at Scunthorpe United in September 2010 while Ferguson and then-goalkeeping coach Eric Steele scouted David de Gea in Spain. Phelan gave the infamous £7 million signing Bébé his debut.
He was Ferguson's fifth full-time assistant after Archie Knox, Brian Kidd, Steve McClaren and Queiroz.
Popular in the Community