The perils of Kermit the Frog are on show in a brand new trailer for 'Muppets Most Wanted', set to hit cinemas in March 2014.
Not only is the world's favourite green guy up against a criminal mastermind Constantine who looks like him, acts like him, and sounds like him... sort of. Enough to fool the big brains of Fozzie the Bear and his other furry friends, anyway.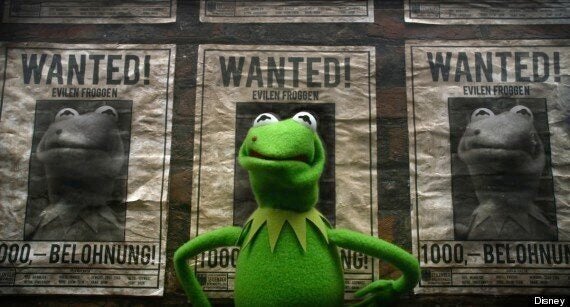 But, from the looks of the trailer, he has to try and remedy the situation from behind bars, after he is unceremoniously thrown behind bars by a furry-hatted Tina Fey.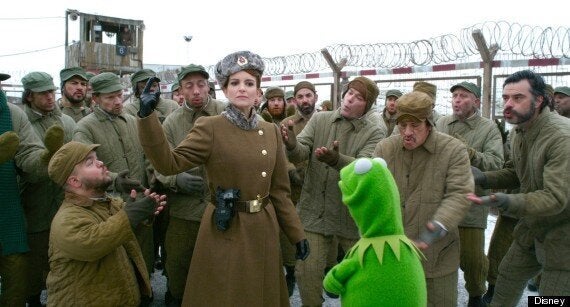 Kermit has many enemies to deal with in this caper, not least a furry-hatted Tina Fey
Other stars appearing in the film include our own Ricky Gervais as Dominic Badguy - "it's French" - and Sean Combs, as crisply besuitted as ever.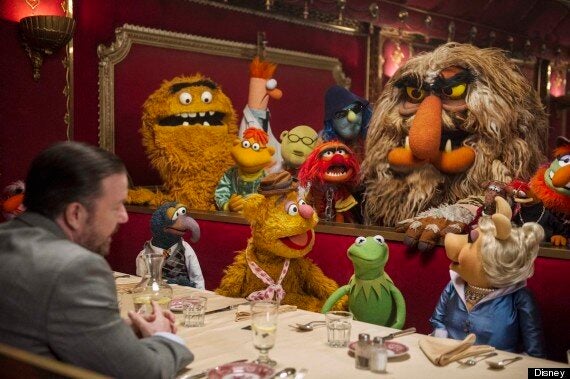 Ricky Gervais shares screen time with the Muppets
But the screen belongs to the Muppets, with some clanging puns and jokes to boot. "Ich bin ein Berliner," claims Miss Piggy when they reach Germany. "Ein Frankfurter, more like," from behind. You get the drift. Book your tickets now.
'Muppets Most Wanted' is in UK cinemas from March 2014. Watch the new trailer above.