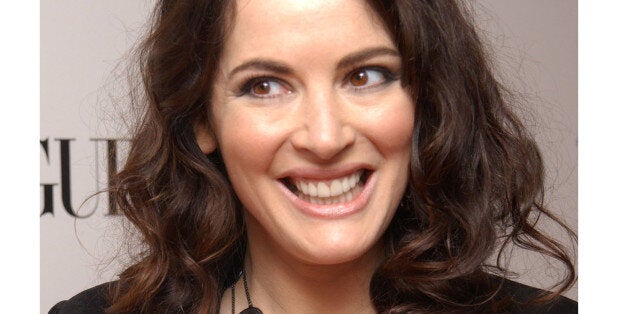 Nigella Lawson has been accused of being "so off your heads on drugs" by her ex-husband.
The accusation came in an email for Charles Saatchi ahead of the trial of two of the former couple's personal assistants.
Italians Francesca and Elisabetta Grillo are due to go on trial accused of committing fraud while working as PAs to the celebrity couple.
On Tuesday, ahead of the case being heard at Isleworth Crown Court in west London, Judge Robin Johnson read out an email sent from Saatchi to his former wife.
"Of course now the Grillos will get off on the basis that you (and) Mimi were so off your heads on drugs that you allowed the sisters to spend whatever they liked and yes I believe every word they have said," the email read.
The judge said the email could be reported, despite the trial not having yet started.
TV chef Lawson is expected to give evidence during the trial, which is due to last at least two weeks.
Judge Johnson said Saatchi was asked by police to explain what he meant in the message to the TV chef.
The judge told the court that Saatchi said: "At the time of sending the email I was completely astounded by the scale of drug use set out in the statements (from the defendants).
"Nevertheless I did believe the allegations that I'm referring to in the email. I have been asked whether it referred to a belief that Nigella or the children permitted the sisters to spend whatever they liked. I can't remember precisely what I had in mind.
"On reflection ,I was simply speculating that the sisters would use this information to defend themselves."
Defence barristers acting for the two defendants had wanted details of the alleged drug use by Lawson - who ended her 10-year marriage to Saatchi earlier this year - to be heard in the case.
The judge concluded: "I will allow questions of Miss Lawson and witnesses as to the alleged taking of prescribed drugs or proscribed drugs."
The trial was not expected to start on Tuesday.