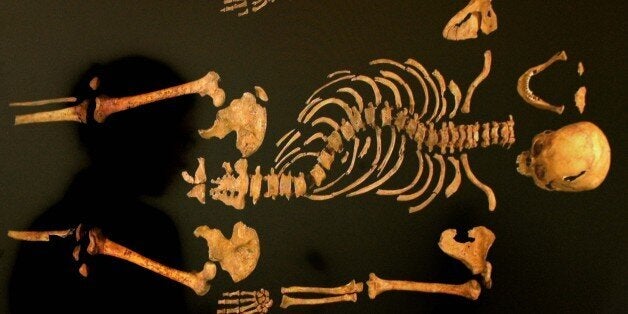 It's probably not the final chapter that King Richard III had in mind.
The battle over his remains will reach the High Court on Tuesday, with his descendants challenging the decision to bury him in Leicester, where his remains were found under a car park last year.
The Plantagenet Alliance Ltd claims it was the king's wish.
A High Court judge previously gave the Alliance permission to bring judicial review proceedings against the Justice Secretary and the University of Leicester.
The legal challenge concerns the Justice Secretary's failure to consult before giving archaeologists from the University of Leicester licence to excavate and to decide where the bones should be reburied.
Although the judge will not be asked to rule between the two cities, if the decision is found to be unlawful it could well be reversed.
Richard was killed at the battle of Bosworth in 1485 - ending the Wars of the Roses and the Plantagenet dynasty - and his body was taken to Leicester by supporters of the victorious Henry VII and buried in Greyfriars church.
His remains were found under the car park owned by Leicester City Council on the former site of the church.
Under the terms of the licence to dig up the remains granted by the Justice Secretary, the university has decided that Richard should be re-interred at Leicester Cathedral.
The Alliance argues the minister failed to comply with a duty in law to consult "relevant interests", including the king's descendants, as to how, and where, his remains should be reburied.
Popular in the Community