Minister for Sport Helen Grant was the latest politician to experience their own The Thick of It moment when she scored zero in a sporting quiz.
ITV Meridian asked the MP for Maidstone five sports questions after interviewing her in the Kent town over the weekend but she was unable to answer any of them.
Questions included naming the current Wimbledon women's champion, knowing who won the FA Cup this year and naming the England rugby union captain.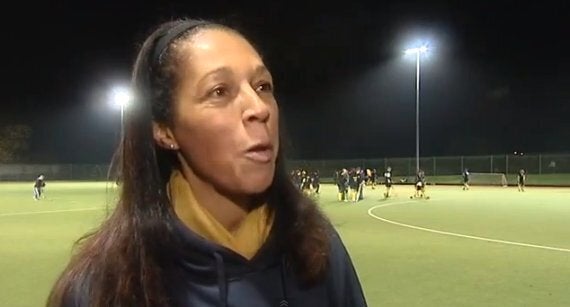 "I have no idea what you're talking about."
Last month, The MP for Maidstone told the Independent on Sunday sport was in her DNA shortly after being promoted to the role of Sports Minister.
During her youth she showed sporting talent, becoming captain of the school tennis and hockey teams, and representing the county in hockey, tennis, athletics, and cross country, according to her Parliamentary website.
She later became under-16 judo champion in the north of England and southern Scotland, it said.
Mrs Grant said: "I wasn't told there was going to be a quiz thrown in at the end of an interview for local television at a grassroots sport event in my constituency on Saturday night.
"If I'd known I would have done some proper revision. My sports pub quiz knowledge may not be encyclopaedic but I completely understand the positive impact that participating in sport has on people's lives."
Can you do better then humiliated Helen? The answers are below the questions.
1. WHO IS THE WIMBLEDON LADIES CHAMPION?
2. WHO ARE THE FA CUP HOLDERS?
3. WHO'S THE ENGLAND RUGBY UNION CAPTAIN?
4. WHICH YEAR DID MAIDSTONE UNITED LEAVE THE FOOTBALL LEAGUE?
5. WHICH PARALYMPIAN WON THE MOST GOLD MEDALS AT LONDON 2012?