UPDATE: Police have shot dead the remaining wolf which had escaped from Colchester zoo.
Two wolves were shot dead and one remains on the run after five of the animals escaped from Colchester Zoo on Tuesday morning.
Essex Police have deployed a helicopter in the hunt for the missing animal, which is believed to be sheltering in thick undergrowth.
A spokesman told HuffPost UK: "Police are currently assisting at Colchester Zoo searching for a wolf that's escaped from the zoo site.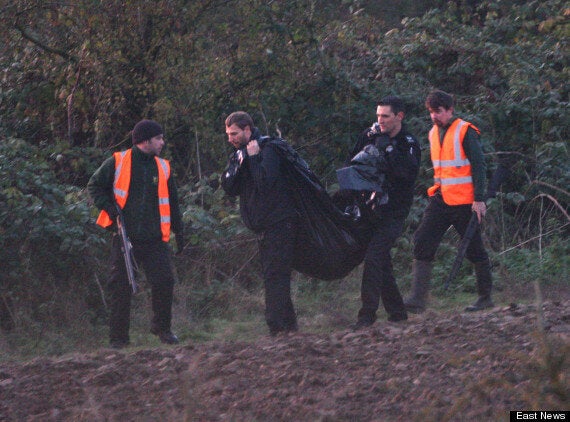 Zoo workers carry away the corpse of one of the wolves
"Officials at the zoo have said that wolves are naturally timid, and provided they're not cornered in any way, do not pose a risk to the public."
The wolf was reported missing at 8am after it emerged that five of the zoo's six timber wolves had left their enclosure through a damaged fence.
A spokesman said: "Colchester Zoo's keepers have been devastated by the loss of two of their beloved timber wolves.
"It was discovered that the perimeter fence to Colchester Zoo's wolf enclosure had been damaged and five of the six timber wolves had left the enclosure.
"One of the wolves returned immediately of its own accord and one was darted and recaptured.
"Unfortunately, as they were further away and an anaesthetic dart takes 15 minutes to take effect, two had to be shot."
The zoo's website says: "Timber wolf habitats are being destroyed to build roads and homes. As a result, prey species are decreasing and wolves are turning to livestock for food.
"Timber Wolves are, therefore, often killed as farmers believe them to be a danger to their livestock."
Members of the public are asked to stay away from the area around the zoo to avoid hindering the search. Any sightings should be reported to police by dialling 999.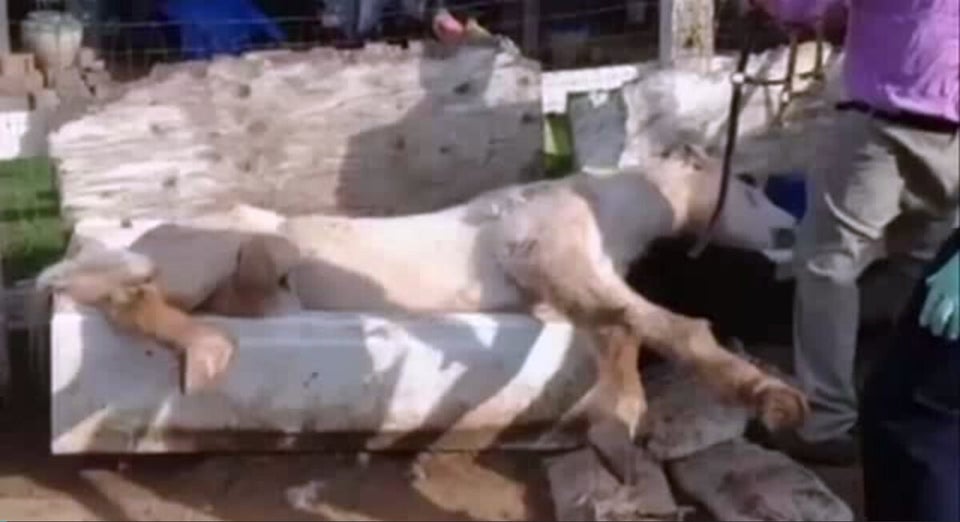 Animals In The News