X Factor's Tamera Foster might have been heralded as this year's 'ready made popstar' by the judges, but she's finding it difficult to deal with the pressures of the live shows.
After forgetting her words again on Sunday she reportedly suffered a backstage meltdown after being booed by the studio audience.
As Hannah Barrett and Rough Copy found themselves in the bottom two, the crowd heckled Tamera for making it through after her performance. Tamera and her mentor Nicole Scherzinger
"Tamera was stunned at the negative reaction and burst into tears," a source told The Sun.
"Nicole was very worried about her and spent a lot of time building her back up," they added.
Hannah, who was sent home from the show this weekend, says her friend Tamera got such a bad reaction from the crowd - which was mainly made up of friends and family of the contestants - because they were "frustrated" with her.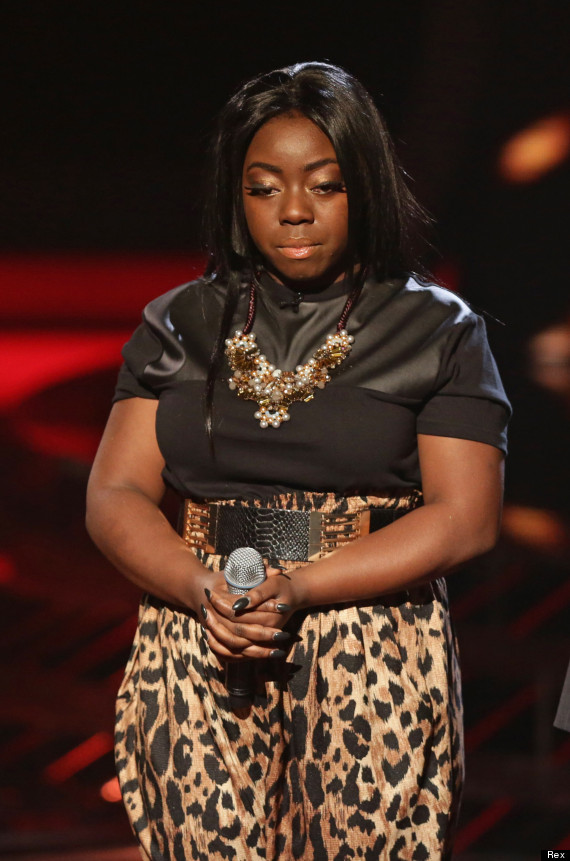 Hannah Barrett
"I could kind of understand people's frustration because she had forgotten her words in the show before," the former Greggs worker told The Metro.
"When she sang 'Impossible' she didn't forget her words she just came in a few beats earlier so she had to stop and then jump back in. I think people just got really frustrated because there are people in the competition who are really consistent. Being this close to the final it's crucial to be on point," she explained.
Do you think Tamera can make it to the show's final?
LIKE US ON FACEBOOK | FOLLOW US ON TWITTER
MORE 'X FACTOR'