Lady Gaga has given fans a sneak peek of her upcoming appearance on 'The Muppets' Christmas special and it looks like a cracker...
In a video posted on Instagram, she sings her single 'Applause' alongside Kermit and the gang.
It's not the first time Gaga has collaborated with the Muppets. During a July 2009 interview on German television, the singer wore a dress made of stuffed Kermit the Frog dolls and a few months after that, she brought the amphibian as her date to the MTV Video Music Awards.
In 2010, Jim Henson's Creature Shop contributed pieces to Gaga's Monster Ball Tour and the following year, the singer filmed a cameo for the live-action Muppets movie starring Jason Segal, but it was cut due to length constraints.
The special was filmed in Los Angeles, according to E! News and will air in the UK on Channel 5. In the US it will air on 13 December.
Meanwhile her Japanese record company have created creepy life-size Gaga dolls that sing to her fans when they place their heads against her chest.
The 'GAGADOLL' sings the latest tracks from her 'ARTPOP' album and technicians put the doll together using a bone conduction system.
See how the doll was made in the video below...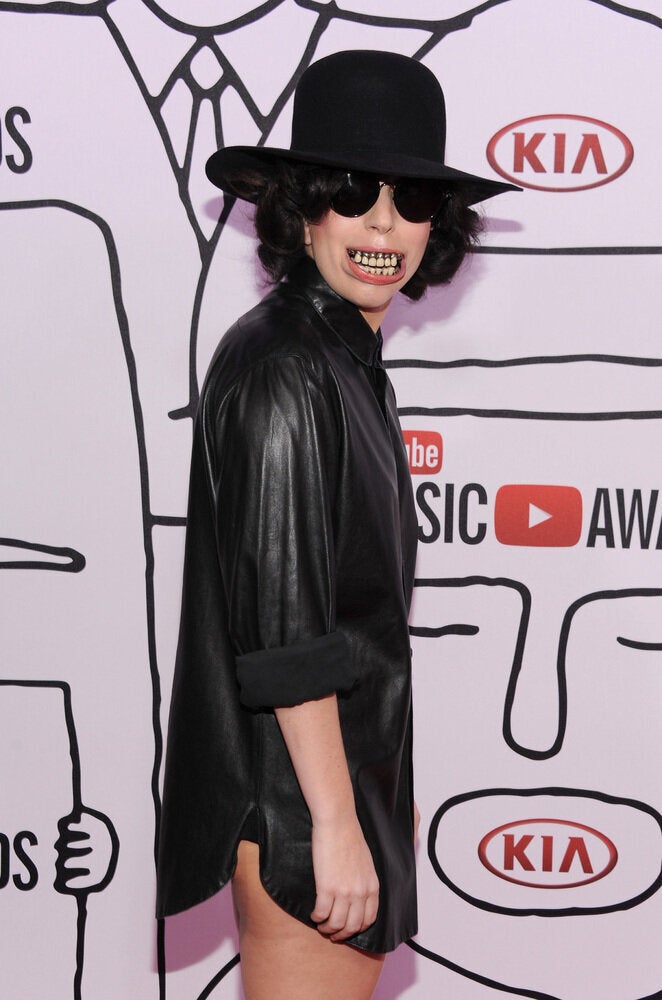 Lady Gaga Outfits
Popular in the Community