Italian sisters Francesca and Elisabetta Grillo are due to go on trial accused of using a company credit card to buy themselves designer handbags and flights while working as personal assistants to Ms Lawson and Charles Saatchi.
But lawyers for the defendants argued today that the case should not go ahead due to the "manipulation of the court process" by the TV cook and the millionaire art dealer, who had a high-profile divorce earlier this year.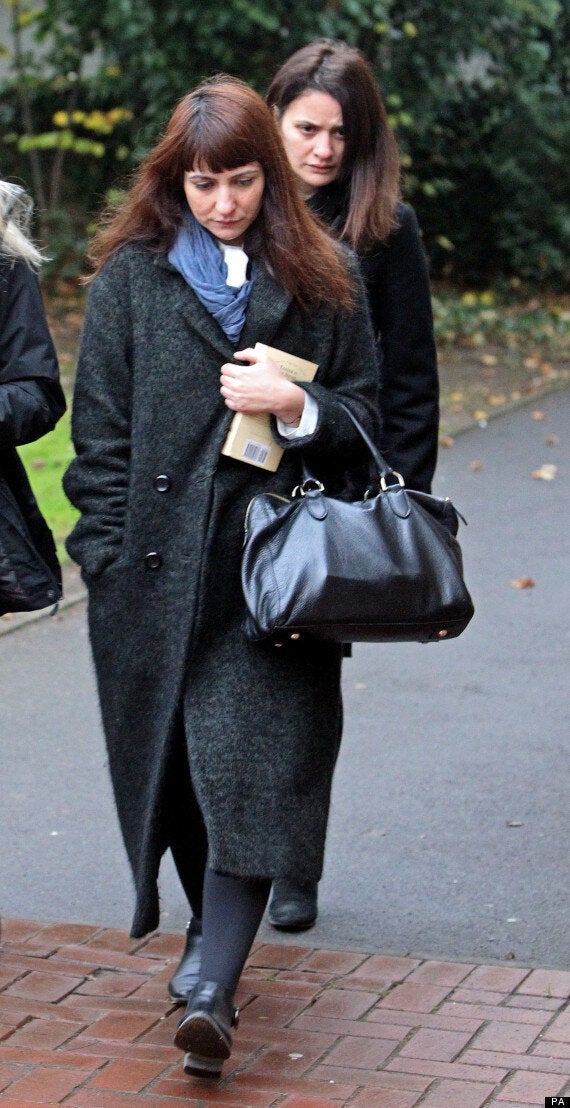 Francesca and Elisabetta Grillo
Yesterday, Isleworth Crown Court in west London heard that Saatchi alleges that Lawson was so high on drugs that she was unaware of what she had or had not permitted the sisters to spend money on.
After hearing submissions from Anthony Metzer QC, defending Elisabetta Grillo, 41, and Karina Arden, defending Francesca, 35, Judge Robin Johnson ruled that the trial should go ahead.
"I consider, with the right rulings and the ability to monitor the process of the court during the process of the trial, a fair trial can be achieved and therefore I have refused this application," he said.
Earlier Mr Metzer argued that the case should be dropped as Mr Saatchi and Ms Lawson were at "loggerheads" and the alleged drug use damaged the TV cook's "credibility as an honest witness".
He told the court: "The defendants' case is that Nigella Lawson lied to her ex-husband about her drug use and about the expenditure that was incurred by the defendants, both expressly and implicitly, because she was fearful of Mr Saatchi's reaction if he knew about the extent of the expenditure and drug use.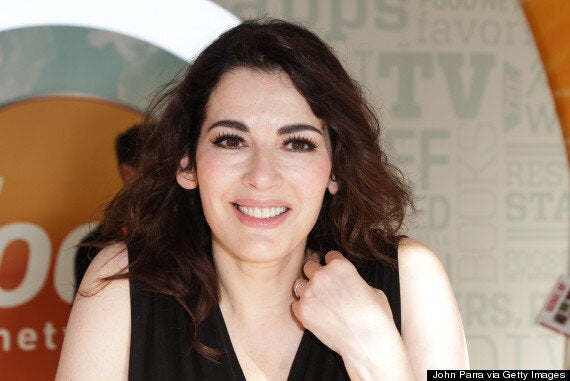 Nigella Lawson has made an empire from cookery
"There was a culture of secrecy within Nigellas Lawson's marriage."
He argued that the defendants will not receive a fair trial "as there has been a manipulation of the court process by the two main prosecution witnesses in this case".
He said that if it did go ahead, "it's a convenient forum for Mr Saatchi and Miss Lawson to rehearse disputed issues between them ... in the criminal courts where, of course, the possibility of libel is not possible".
"If Mr Saatchi is telling the truth, then Miss Lawson is a habitual criminal."
Referring to communications between Mr Saatchi and lawyers in the case, Mr Metzer said: "What is clear is that he still maintains and still believes that she is a habitual drug user. That's clear from the statement he gives."
Quoting from Mr Saatchi's statement, the barrister said: "It was only during the break-up that I became aware that she was taking drugs when we were married.
"I can't remember precisely when but I think it was in June 2013, at the time of the well-publicised incident at Scott's restaurant in Mayfair.
"It was subsequently confirmed to me by other people in and around the household."
Mr Metzer went on: "Mr Saatchi is saying that Miss Lawson is a criminal because she has been partaking of Class A drugs at her home, and Class B drugs.
"We say that it's impossible for them both to be telling the truth.
"The two prosecution witnesses are fundamentally at loggerheads. One of them is telling the truth, the other is not."
Ms Arden added that Mr Saatchi and Ms Lawson's versions of events were "poles apart".
Prosecutor Jane Carpenter, who argued against dropping the case, said: "The suggestion that these defendants are sacrificial lambs in order to discredit Miss Lawson I do not accept at all."
Yesterday the court heard that Mr Saatchi referred to his former wife as "Higella" in an email he sent to her on October 10.
He wrote: "Of course now the Grillos will get off on the basis that you... were so off your head on drugs that you allowed the sisters to spend whatever they liked and, yes, I believe every word the Grillos have said, who after all only stole money."
He and Miss Lawson broke up after pictures were published in a newspaper in June showing Mr Saatchi holding his wife by the throat.
The incident on the terrace of Scott's restaurant in Mayfair, central London, was dismissed by Mr Saatchi as nothing more than "a playful tiff" but he later accepted a police caution for assault.
He went on to tell the Mail on Sunday that the pictures gave a "wholly different and incorrect implication".
The Grillos, both of Kensington Gardens Square, Bayswater, west London, deny the charge against them.
It is alleged that, between January 1 2008 and December 31 2012, they committed fraud by abusing their positions as PAs by using a company credit card for personal gain.
Popular in the Community