The scourge of classrooms everywhere are to return 17-years after enslaving a generation of children into feeding, walking and administering medicine to keep their virtual pets alive.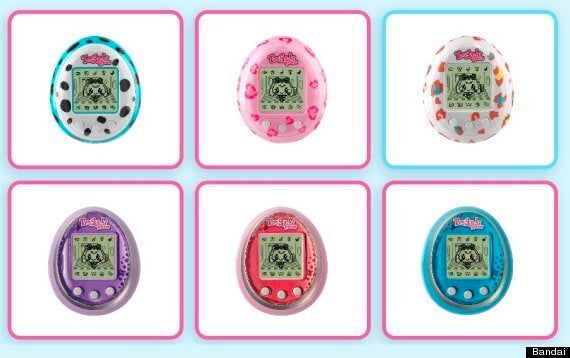 Remember when these took over your life?
Rather than being a slightly formless blob you'll be able to choose from a range of different characters.
Each one is unbelievably starry-eyed and aspires to certain roles such as musicians, stylists or chefs. Some are even related.
Players can 'bump' other Tamagotchis to earn points and raise their friend metre.
Bandai marketing director, Darrell Jones, said: "In the 90s, Tamagotchi paved the way for a digital age in toys so we are incredibly excited to be giving the hugely popular, classic toy a modern day update.
"The innovative features, including the new characters and the short range communication 'bump' feature, will entertain a whole new generation of Tamagotchi fans.
"We're really looking forward to seeing Tamagotchi being welcomed into homes and playgrounds across the country, and once again becoming an important member of everyone's family."
If you want one it will set you back £24.99 from 26 December - and probably take over your life.
Popular in the Community