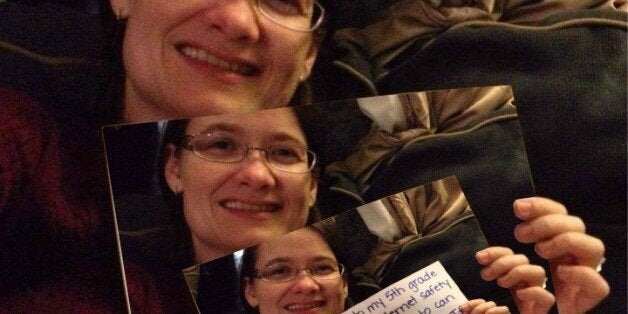 A teacher has upload a photo to Imgur pointing out to her students the dangers of posting images online.
The unnamed woman was pictured holding a piece of paper which reads, 'I'm talking to my 5th grade students about internet safety and how a quickly a photo can be seen by lots of people. If you are reading this, please click "Like." Thanks!'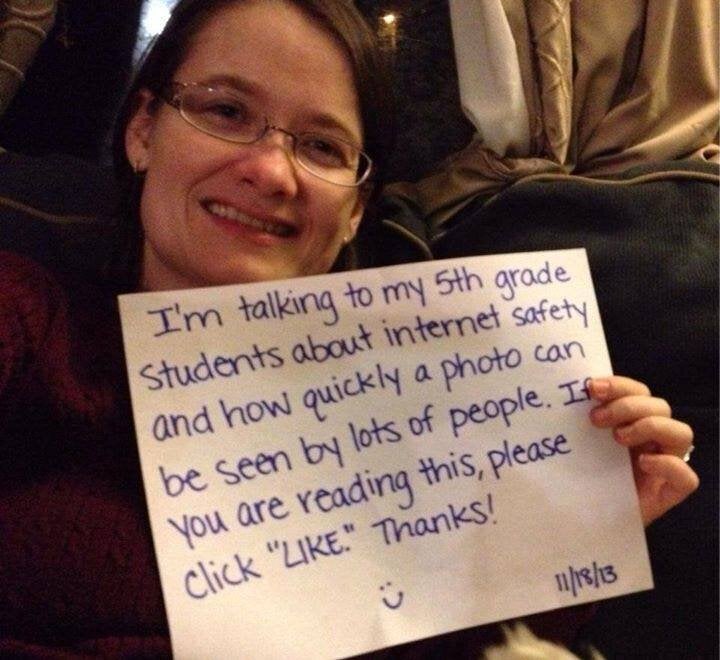 Then the internet reacted.
See the hilarious results below.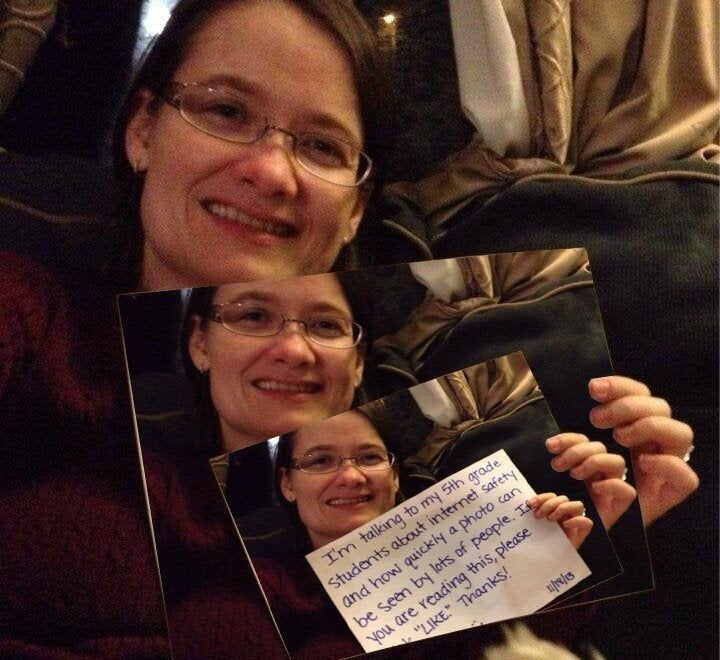 How The Internet Reacted...